Nokia C20 Plus and C30 might have 5,000 mAh and 6,000 mAh batteries, respectively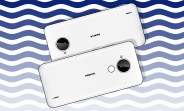 The Nokia G10 and G20 have 5,050 mAh batteries, the biggest capacity of any Nokia phone so far. However, a new model may surpass them and it belongs to the basic Android Go Edition series.
The Nokia C30 will have a 6,000 mAh battery, according to a leakster on Baidu, who posted a schematic of the phone. This matches the rumored battery capacity of the Nokia X50, though the two are on the opposite ends of the spectrum – the X50 will reportedly be a flagship with a 108MP main camera and Zeiss optics.
The C30 will have a dual camera by the looks of it, and a fingerprint reader too. Both are nice to find in the C family, which targets the sub-€100 segment.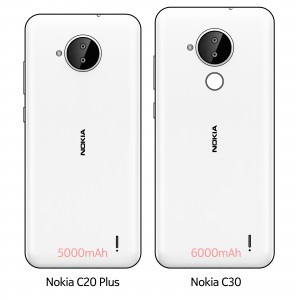 Nokia C20 Plus and Nokia C30 drawings showing 5,000 mAh and 6,000 mAh batteries, respectively
Another upcoming model is the Nokia C20 Plus, which will have a 5,000 mAh battery. That's quite a bit more than the Nokia C20 has in its tank, 3,000 mAh. And this one is getting a dual camera too (vs. a single 5MP cam on the C20), though it will miss out on the FP reader.
Considering the name, the C20 Plus should be larger than the vanilla model (6.52"), though it's not clear by how much. And the Nokia C30 looks even bigger than that. There is no word on when the new C-phones will be announced (or the X50 for that matter).
A
Why are you so angry with it? Do you work for Nokia PR? He has the point though, not about the fair. It's the competition. Nokia starts 2021 with non competitive devices, with non competitive price. It's the fact. No matter how much love yo...
C
First learn what fair means, then come and talk about it. If for you to steal technology, sell people data, feed ads and pay your workers with scraps plus buying lowest batch quality hardware just to make a quick buck and keep devices dirt cheap seem...
?
No news on the Nokia X20 becoming Android 12 development program? I tipped u guys or u guys didn't see the tip?
ADVERTISEMENTS