Both, the Nokia C3 and the BlackBerry Pearl 3G 9105 have showed up on the Coming soon web page of Vodafone UK. The two devices have just been announced but obviously it won't take them too long to start selling.
While we kind of know what the price of the C3 will be (Nokia state that the phone will be selling for 90 euro before taxes and subsides), we can only guess how much the Pearl 3G will cost.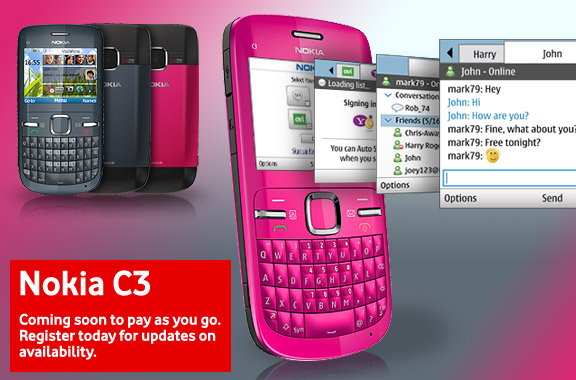 Nokia C3 is Nokia's first QWERTY keyboard equipped feature phone and it is also one of the select few non-smartphones made by the Finns packing Wi-Fi support. The phone will be available on pay as you go but Vodafone UK are still mum on when that's going to happen.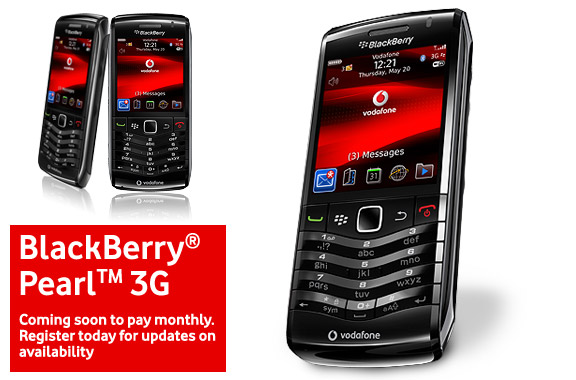 As far as the BlackBerry Pearl 3G is concerned, Vodafone have listed only the QWERTY-less version of the smartphone, the 9105. This is the first BlackBerry device to sport Wi-Fi 802.11n support. It also has a built-in GPS receiver and a 3-megapixel autofocus camera. It's still not clear when exactly it will hit the Vodafone UK stores.
M
Looks like a dirty text on the nokia advert
i
Nokia C3 is available now on Indonesia
s
since they have phones that start with the new letters.
ADVERTISEMENTS