More details on the upcoming Nokia Carla release came in. The platform previously known as Symbian will get its next update in Q3 of this year, when the first smartphones running Nokia Carla will hit the shelves.
According to the latest rumors, second-gen Belle smartphone, including Nokia 603, 700 and 701 will start shipping with the new version of their OS first. Later on, the rest of the Belle-running smartphones in the Nokia portfolio will get Carla as an update. Scheduled for Q4, the update should cover N8,C7,E7,X7,E6,C6-01.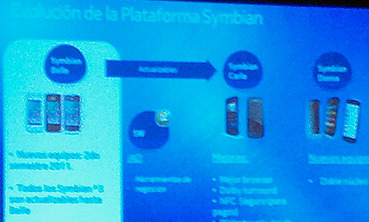 Despite what previous rumors were saying, Carla will be distributed to all smartphones currently on Belle. However, those that lack NFC capabilities and 1GHz processors will get a trimmed down version of the update to avoid performance hiccups.
Finally, we learned that the Nokia N8 successor, which should be unveiled on Monday at the Nokia MWC press conference won't be the last device to run on Carla. There are at least two more Carla smartphones in works - they should both come out this year.
It would be best if you take those rumors with a pinch of salt, but the source has a decent record for these things and there are few things that sound unreasonable, so it's probably quite close to the truth.
Thanks, KF, for sending this in.
D
no because it does not have gpu
B
i have a C7 and if nokia brings the carla update i will not change it for an shitti android as i'm thinking a few days ago... Symbian is great and the changing idea only came to my head because everything and everyone have an android... I love my 8Mp...
?
no..it would be available for nokia 701, 700, 603, n8, x7, e7, c7, c6-01 and e6
ADVERTISEMENTS