According to a report by WinP.cn, what you see below is the Nokia team celebrating two million Nokia Lumia activations in China alone.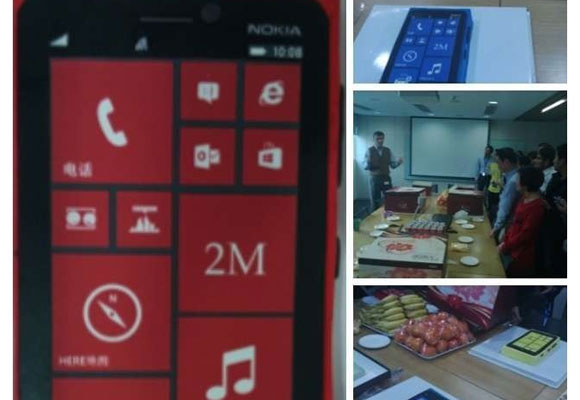 More impressively, it only took the company from December 5 through March 5 to achieve this. What's even more encouraging is the fact that there were severe Lumia 920 supply shortages at the end of last year, which undoubtedly slowed the sales.
Nevertheless, Nokia has had a small internal celebration led by the company's VP and head of Nokia China Gustavo Eichelmann.
The Chinese versions of the Nokia Lumia 520 and 720 are expected to hit shelves in the coming weeks helping the company pave the way to a decent first quarter earnings report.
Update: It turns out that the celebration wasn't dedicated to Nokia reaching 2 million sales after all. An official Nokia spokesperson has clarified the issue in front of winp.cn:
"We had an internal celebration some time back. An employee took some snapshots and uploaded to Sina Weibo. The pictures were deleted quite soon though. These pictures are genuine, however the '2M' live tile doesn't stand for '2 million'. I can't tell you what it stands for however."
Source
|
Via
n
Stephen Elop came from Microsoft and is only loyal to Microsoft, it's obvious. A change in CEO is needed FIRE the CEO!!! have some Android support. Nokia could be a great company again.
D
If Nokia has switched to Android OS, I am very confiedent more than 20 millions smartphone would be sold! Why until today Nokia is just doing nothing? If I were the Board, for sure I will fire the current CEO!
X
Lol, is not true! Nokia denied it itself !
ADVERTISEMENTS