Phones like the Lumia 900 or the N9 may be the ones that get their name in the news most often, but the backbone of Nokia is their Series 40 lineup. Today, S40 phones reached an impressive milestone - 1.5 billion (yes, with a b) of them have been sold.
The 1.5 billionth Series 40 phone sold was a Nokia Asha 303 to a 21-year-old woman in Sao Paulo, Brazil. We're not quite sure if it's a lucky coincidence or just good marketing, but the Asha 303 is the flagship of the current S40 phones.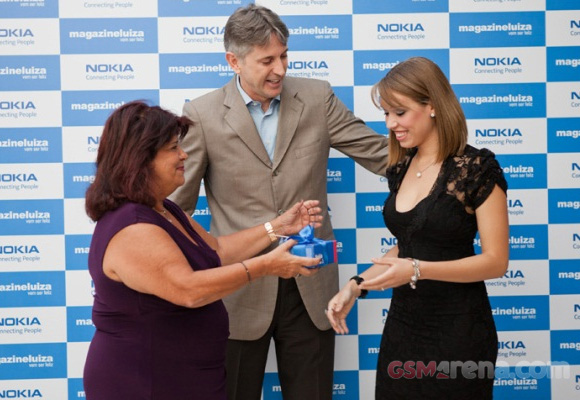 It's a far cry from the firstborn Series 40 phone, the Nokia 7110, which first went on sale in the distant 1999. Since then, S40 has added a touchscreen, Wi-Fi connectivity, 1GHz processors, Nokia Maps and other goodies to its repertoire.
Nokia actually go as far as calling the platform "Smartphone Lite". While we're not ready to call it that, the Asha 303 did come pretty close.
Either way, congratulations to Nokia and the S40 platform. Before it blows out the candle, we'll make a silent wish for multitasking, document viewer and perhaps smart dialing. And who knows, a full-touch S40 phone may be in the cards too.
D
IT is actually a Preity impressive SmartPhone ( Asha 303 ) i will also Inshlallah But it in some days......
D
Hey nokia.. Just look at sony ericsson java phones, they all have minimizing apps feature & very huge java heap size, so now just remained to add multitasking facility/ minimizing apps feature in s40..
ADVERTISEMENTS