The first live photos of the hotly anticipated Nokia EOS have surfaced. Obtained by WPDang the photos reveal Nokia's first Windows Phone 8 proper cameraphone in detail, although it misses the 41MP camera at the back.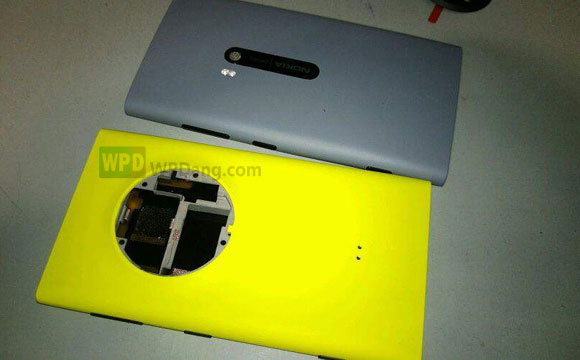 As you can see, the body of the Nokia EOS looks to be made from the same polycarbonate plastic used in the Nokia Lumia 920. According to the source, the smartphone is 9.7mm thick, which is quite acceptable considering that it also features wireless charging (see the two connectors on the back panel).
Naturally there's a large hump at the back, where the large camera module will be located, but it appears to be smaller than the one on the Nokia 808 PureView.
This gives a lot of credibility to previous reports of the Nokia EOS being a hybrid between the Lumia 920 and 808 PureView.
Here are some more photos of the phone compared to the Nokia Lumia 920.
T
The sound quality might be better because HTC used nokia's microphones? Just saying
M
Well why do my HTC one open webpage (in full format not mobile) faster than my friend 920? on same wifi network by the way. Why also all the same game always appear to look way better on my HTC? I admit thats in certain situation the Camera on t...
D
but it is better.... android is a slow pile of junk that cant do anything that windows phone cant. and in most cases they take ideas that were on the wp platform first... now even ios is starting to copy it...
ADVERTISEMENTS