Yesterday, Nokia announced the Lumia 920 with a PureView camera, except here, PureView did not mean the pixel oversampling that we saw on the 808 PureView but rather the use of optical image stabilization to achieve steadier low light photos and videos.
To demonstrate this effect, Nokia released a video where they compared the effect of having and not having optical image stabilization side by side, the implication being that the video was shot on the new Lumia 920.
Turns out, that was not the case, as was later discovered by Pocketnow.com as well as The Verge, who found a reflection of a camera crew in a van using what was clearly a professional camera (or at least most definitely not the Lumia 920) to shoot the 'OIS ON' part of the video.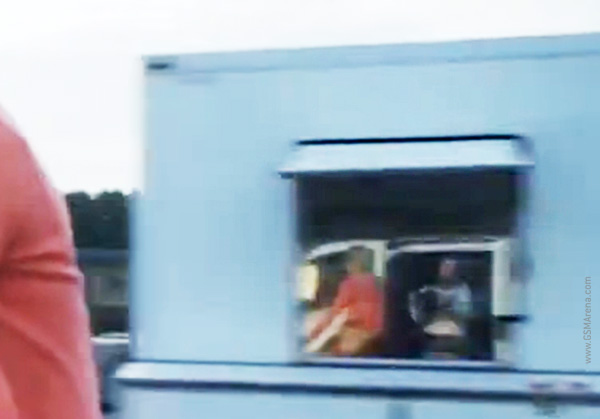 This meant that what we were supposed to believe was Nokia's super awesome optical image stabilization at work was actually just a professional video camera.
Now we expect some amount of deception in advertisements but that's for fancy press images. While talking about sample images and video we expect them to be the actual content captured from the device otherwise it defeats the purpose, which is why it was a disappointment to see Nokia fiddle with that. Nokia should have let their brand new product do the talking instead of relying on a professional tool to make things look nicer. Or at least provide a warning in the video so we know what we are really looking at.
Fortunately, Nokia has been quick to issue an apology, saying that the video was not shot on the Lumia 920 but rather "simulated" to give an idea as to what OIS on the Lumia 920 would look like. They have also released another video and this time it actually is from the Lumia 920, they say.
The new video looks impressive and makes us wonder why Nokia didn't use the actual phone to shoot the previous video. Maybe it would not have been as stable as the professional camera but it'd have still looked good and more importantly, be truthful.
?
So what if the videos are fake? I believe that's why EVERYONE has common sense, to buy or not to buy a phone, right? Even if Nokia, or whoever manufactures a phone that has a Holographic,4D, or whatever, as long as people are bounded by the bias they...
J
Most Problems company face today are strategies taken at Senior Level without even bothering about the Customer Likes and Market sentiments. Nokia's fall is One such incidence which will be a Life time Lesson for Many Corporates to come... Lets...
C
It is funny how come Nokia get's bashed right before or after a new IScheisse is released. First with the n8(you could see only lies and b**Sh** reviews all over) Now the n8 is still showing it's power. But, to late for nokia. And now with this Lumia...
ADVERTISEMENTS