Another one of Nokia's lawsuits against HTC in Germany ended favorably for the Finnish manufacturer. Nokia won a patent injunction against all Android devices of the Taiwanese manufacturer, including the trio of HTC One devices.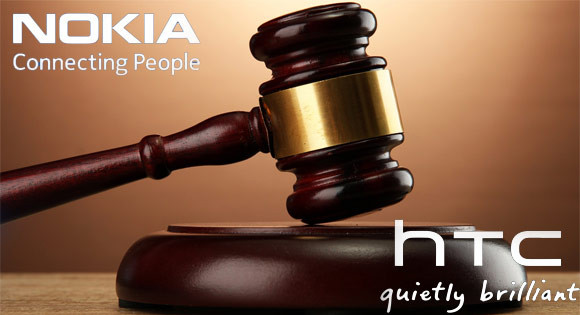 HTC was found to infringe patent number EP1148681. It is related to a method for transferring resource information which allows users to directly connect two HTC devices over Bluetooth or NFC. The patent is deemed not standard-essential, thus meaning that Nokia doesn't have any FRAND (fair, reasonable, and non-discriminatory) obligations.
According to the ruling, Nokia can enforce the injunction on a provisional basis, and recall all infringing HTC devices from the market. In order to do so, the Finnish company must post a bond of €400 million.
HTC is certain to appeal the German court's decision. The process however, could prove challenging.
Google is also concerned about this litigation. The search giant has filed a nullity complaint which challenges the patent, which can potentially threat the entire Android eco system.
The latest German court ruling comes hot on the heels of another one from earlier this month. Another decision on the case which involves the two companies is expected on January 9, 2014.
HTC has been in a legal tussle with the Finnish company in the United Kingdom as well. It managed to get the UK injunction which Nokia won suspended for the time being.
P
Congratulations to Nokia.
D
Because of the PATENT TROLLS LIKE NOKIA, it's very hard to manufacture even the simple thing, because every rouded corner is already "invented". Usually, it's not like somebody really steal some important inovation, but fail to realise...
E
"which can potentially threat the entire Android eco system" hahaha! way to go Nokia!
ADVERTISEMENTS