If the original Nokia Power Earbuds BH-605 flew below your radar, we recommend giving our review a quick read. These turned out to be a hidden gem, offering great audio quality and an amazing battery life. If you can live with the slightly bigger and heavier design, there really isn't much else to want out of the €90 MSPR buds.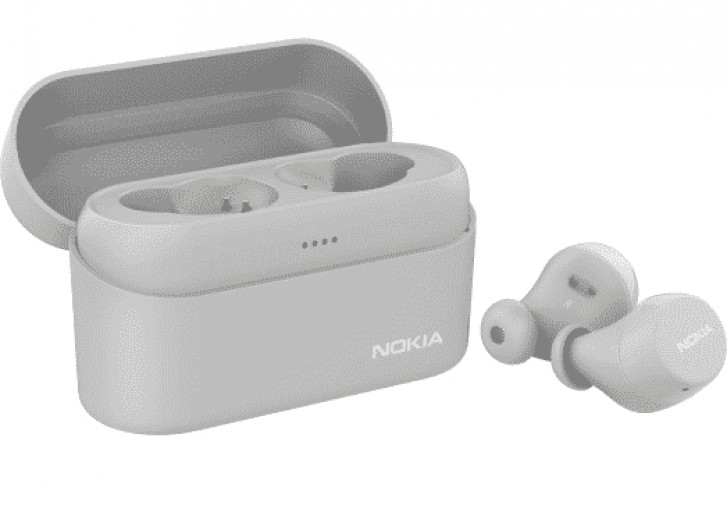 Well, apparently a Lite version is nearly ready for prime time, as evidenced by a grainy photo and a Bluetooth SIG certification document. Going by the BH-405 model number, we don't really know what the Power Earbuds Lite have skipped-on to get that "lite" designation. We can, however, clearly see that they sport an upgraded Bluetooth 5.1 connection, which should offer better connection and lower power consumption, compared to the Bluetooth 5.0 chip inside the original Power Earbuds. Meaning that, theoretically, the light could offer even better battery life than the 5-ish hours of music playback the originals manage, with 150 extra hours worth of juice from the 3,000 mAh battery in the carrying case.
Color us intrigued, especially if the Power Earbuds Lite retain some other features of their siblings, like the IPX7 rating.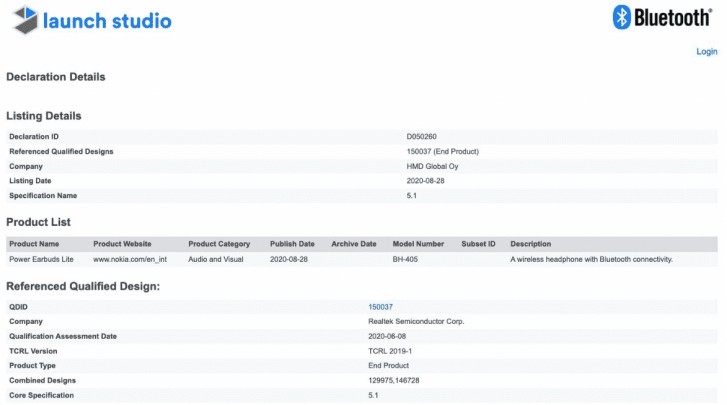 HMD Global's participation in IFA 2020 is already quite certain, along with info that the company will be unveiling a slew of new budget to mid-range devices at the show - the Nokia 2.4, 3.4, 6.3 and 7.3. Perhaps, the new Power Earbuds Lite will be joining the show on September 3.
l
Not only that. My experiences that happen this month, im so REGRET buying $85 bluetooth earbuds. Less than 11 days, it was last night, my left part earbud didnt produce sound anymore, only the LED is on. So i dont trust TWS anymore, even with hig...
B
Its pretty pointless for these wireless buds to have LDAC or AptX HD. The sound quality would still be average with their generic dac and amp running on a tiny battery
ADVERTISEMENT