The Nokia Lumia 920T is, reportedly, the first Windows Phone 8 smartphone to reach China and that's a thing to take pride in. But with a customer base of over 700 million, China Mobile is also the world's biggest carrier so the launch of the Lumia 920T there may also be a life-saver for the ailing Nokia.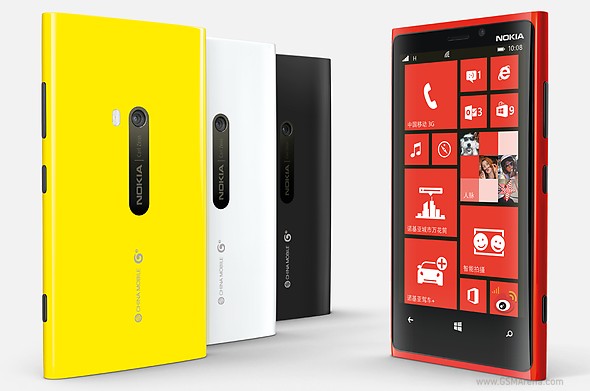 Specs-wise, the Nokia 920T is identical to the international version, but it's specifically made to work on China's TD-CDMA network and comes with a handful of software customizations for the Chinese market.
The Chinese Windows Marketplace has some 50K apps on tap, but customers will also have access to the Mobile Market, China Mobile's own app store.
Also Lumia 920T customers will get access to special deals from the location-based service Jiepang by tapping the NFC-enabled device on tags, available in multiple outlets in Beijing, Shanghai, and Guangzhou.
Air China will also offer wireless charging pads in their VIP lounges.
In the same time Apple is yet to make the iPhone 5 available for the carrier's customers.
"Technology [the TD-SCDMA network] is a problem, but that's not all, there is also the business model and the revenue sharing." - commented the delayed iPhone 5 launch Li Yue, CEO of China Mobile Communications Corporation, in response to a recent press inquiry. Apple and China Mobile are yet to settle the terms of their iPhone 5 deal, but it will be happening sooner or later.
Unfortunately, the Nokia Lumia 920T won't be coming out in the all-popular cyan color. It will only be available in black, white, yellow and red. The smartphone should launch by the end of the year.
D
Does anyone know if the Nokia 920 (not the 920T version) sold in China will be restricted to the Chinese version of MarketPlace (yes, they are selling both versions here)? This is the case with Android phones - in that Android phones sold on the leg...
D
they do not need any special root kit. it has been decades that any mobile network provider can track what sms,phone calls a customer makes. because they all use the sim card.
ADVERTISEMENTS