The Nokia Locate Sensor is a nifty little gadget that lets you keep track of your wallet, car keys, children (or even spouse?) within a range of 100 m by using a special application installed on your mobile phone.
The Locate Sensor is still a prototype, but we really hope it'll leave the Nokia Research Center and make for a really nice retail accessory.
The tiny Nokia Locate Sensor is among the plethora of gadgets introduced at CES 2009 (yes, it's hard to keep track of them and have some sleep at all).
The sensor is small, useful and unfortunately, it's still a prototype (or a proof of concept if you like). And this is how it works - you just need to attach the little tag to the item you don't want to lose and then start the app on your phone (preferably a smartphone so you can do other stuff with it in the meantime).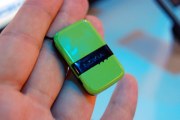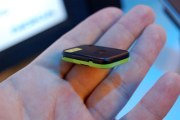 The Nokia Locate Sensor is small but useful
If you happen to drop the item with the attached Locate Sensor to it, the application automatically notifies you and guided you to the lost object if it is within 100 m.
It doesn't use GPS to locate the misplaced items. The actual technology Nokia use is still not mentioned but we guess Bluetooth Class 1 or Wi-Fi.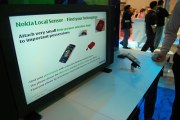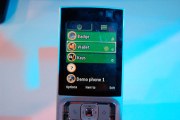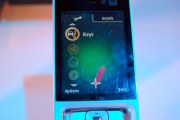 Just attach the tag to your belongings and use the application to track them
You can keep an eye on more than one item as the application supports up to 100 different tags. The Nokia Locate Sensor can operate flawlessly up to 18 months before you need to recharge it.
Source
?
Dude that made no sense? I would say attach it to your brain but i think you lost that a long time ago.
s
anyone know the price is ???
a
I want one for my keys, one for my wallet, and one on my girlfriend....he...he..
ADVERTISEMENTS