The Nokia Lumia 1020 flagship cameraphone is finally ready to expand its availability outside of the US. The PureView monster has just hit the shelves in China and is available for purchase both SIM-free and on contract.
If you use China Unicom's network, you will be able to get a shiny new unlocked Nokia Lumia 1020 for CNY5,999 which translates to around $980. That's the about as much as a 32GB Apple iPhone 5 costs in China.
Alternatively, China Unicom will be offering the Nokia Lumia 1020 for just CNY999 ($163) if you agree to sign a 3-year CNY386 ($63) per month contract.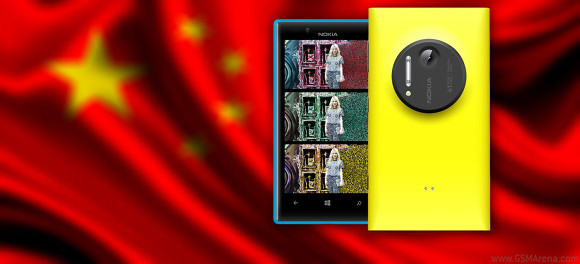 The camera grip accessory will set you back an additional CNY499 ($81.50).
China Mobile, the largest carrier in the world, will be next in line to receive the cameraphone, but the rest of the world will probably have to wait for at least another month.
D
Product photos are not good
D
i dont think so. iphone is best
P
I will be next week in China. Where I can get this?