We bet you already know everything there is to know about the Nokia Lumia 1020 and its 41MP PureView camera with zoom and image stabilization.
Well, the last unclear bit concerns availability and we heard that Nokia is officially launching the handset in the UK starting today. The company just confirmed that on Twitter.
Unfortunately, not all carriers will have it. EE is the most notable exception, according to Engdaget.
Update: This teasing tweet by Nokia initially had us believe that Nokia is actually launching the product today. A more recent tweet from today revealed that they are merely announcing the start of the pre-order campaign and the real product launch will be on September 25. Also, they've confirmed that all UK carriers will be getting the Lumia 1020. All information further down has been updated.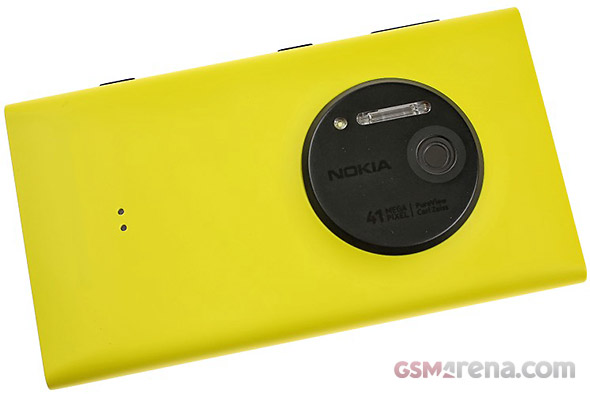 Vodafone, Three, O2 and EE will all be offering the Lumia 1020 with a contract or Pay As You Go.
Three UK has published its pre-order page and you can walk away with the Lumia 1020 for £69 upfront, if you sign up a £34/month contract. They also say the phone costs £550 on Pay As You Go.
Unfortunately, O2's product pages don't reveal much info about the prices, but earlier today it had a Pay As You Go price of £599.99 listed. We don't see it now.
Some new info has surfaced suggesting that O2 has snatched an exclusive deal for a 64GB version of the Lumia 1020. That doesn't surprise us as back at the Lumia 1020, Nokia said they have a special exclusive deal with Telefonica, and we've already seen leaks about a 64GB Lumia 1020. We're guessing, there should be an exclusive red color somewhere too.
Carphone Warehouse and Phones4You still don't have anything specific posted yet as well, but the Carphone Warehouse has this announcement up.
It's pretty much the same with the online stores of Vodafone and EE. They still don't have a pre-order page listed for the Nokia Lumia 1020.
The pre-order page over at Clove lists a commitment-free price of £588 and they say their stock will be arriving a bit later, on September 27. But they do have a nice accessories bundle deal.
Nokia has also updated its device page with the carrier deals which have been announced.
Disclaimer: We are not affiliated with any of these stores and we do not endorse purchasing through any of them. We are merely researching the most popular options and these are not necessarily the best deals available. By all means, shop around before you commit to buying your Nokia Lumia 1020.
J
Good camera but no sd card slot..
?
whens it coming to T-Mobile???????? pleaaassseeee hurrryyyyyyy up.
D
Pre ordered today. Whooo hooo. Can't wait. Three uk. All the asseseries included. Only £38.00 a month. 4g is no extra charge