We're mere hours away from the launch of the Nokia Lumia 1020 and after a full specs leak we get a few screenshots, more camera samples (in the dark!) and some pricing and carrier info.
Update: Here are some photos of the phone itself, plus one with the battery pack / grip that we've seen leak a few times.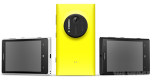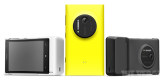 Nokia Lumia 1020 leaked photos • Lumia 1020 with the battery pack (Source)
The Lumia 1020 packs an optically stabilized 41MP image sensor that can snap 40MP and 5MP photos at the same time – one straight off the sensor and one after Nokia's Super sampling has been applied. The other 41MP cameraphone - 808 PureView can only shoot one or the other at a time.
The exclusive Pro Cam camera lens brings a new interface that makes manual settings quick and easy – ISO, shutter speed, exposure, white balance and focus can be controlled with on-screen dials.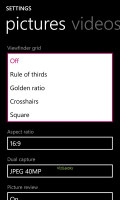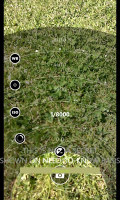 Nokia Lumia 1020 with the exclusive Pro Cam lens
Here come the two promised low-light samples. Unfortunately, we don't know just how dark it was when they were taken and they're not full resolution, but even then you can see Nokia's post-processing handling the noise greatly.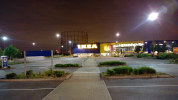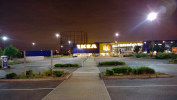 Nokia Lumia 1020 low-light camera samples
Naturally, these shots were taken without the use of the Nokia Lumia 1020's xenon flash, but for closer subjects the camera will do even better. Also, you can check out daylight samples here.
There's also info on the pricing of the phone – the $602 price we saw earlier is obviously what stores pay for the phone as it turns out so the real off-contract price for customers will be $699, or about $760 with VAT. On-contract the Lumia 1020 will cost $299.

The info comes from Telefonica which jumped the gun with a press release. The carrier also let it slip that there will be a 64GB version exclusive to some carriers (Telefonica-owned O2, Movistar and Vivo in Europe and South America).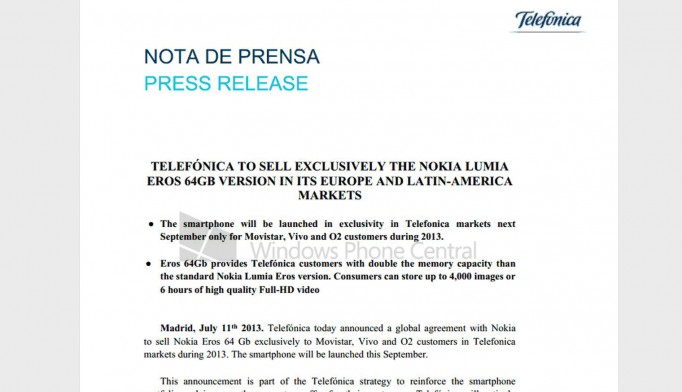 Stay tuned for the event tonight where all of this will be unveiled officially.
c
i have sony xperia z having 13 mp camera.but no use ,so bad in low light when i compare to my friend 8mp lumia 925.pureview is win.now i am going to replace sony to nokia lumia 925 or lumia 1020 getting execellent image.
?
A small 20mp sensor in thin phone is miles upon miles away from full Dslr. Plus I highly doubt it will have this so called 20mp And how is it a gimmick if it produces best mobile photos??
D
i would wait for sony honami. it would very likely contain a full dslr type image sensor. not like nokia's oversampling trick.
ADVERTISEMENTS