The Nokia Lumia 1320, Nokia's lower-powered Windows Phone phablet, is launching to customers in China today. And in the coming weeks people will find it in Taiwan, Singapore, Hong Kong and other countries.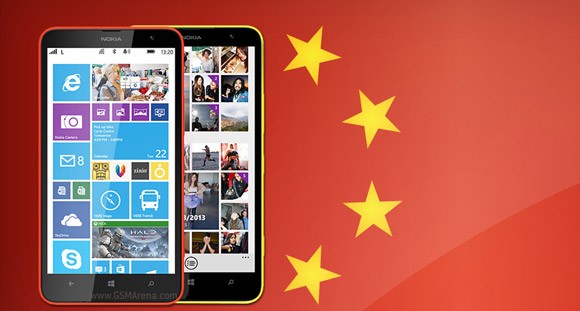 The Lumia 1320 is the more affordable version of the Lumia 1520 phablet. It offers the same size screen covered by Gorilla Glass, but cuts corners in display tech, processing and camera by going with a 720p 245 ppi display, a dual-core Snapdragon S4 and a 5 MP camera.
Other than that, the big handheld offers the same premium suite of Nokia apps, a super sensitive touchscreen expandable storage and much more. Here's a promo video of the Lumia 1320 that would serve as a nice refresher.
L
sorry i disagree with you, i had samsung S4 and its quality is cheap, the colore start fading and its not made or metal or somthing that is also plastic, by the way first you shpuld go to a Nokia store and check if it is really plastic.
?
wp are much better than android at any configuration
S
Samsung S3 Note!!. Never heard of it before. Did Samsung custom design that model for you? lol. S3 is worst looking of the lot.