Introduction
Lagging behind Android in hardware specs for what seemed like ages, WP8 managed to catch up in one fell swoop. With the Lumia 1520 at the spearhead, Nokia evened the playing field with a massive 1080p screen and a Snapdragon 800 chipset, then tilted it in its favor with a 20MP OIS-enabled PureView camera.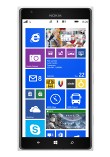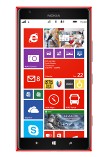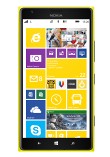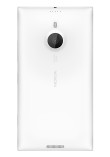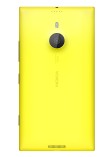 The Nokia Lumia 1520 in white, red and yellow
The Lumia 1520, along with the midrange Lumia 1320, are the first Nokia-made phablets and the first for Windows Phone 8 altogether. The 1320 has last year's hardware though, unlike the Lumia 1520, which is virtually on par with the best Android flagships.
Nokia Lumia 1520 at a glance
Dimensions: 162.8 x 85.4 x 8.7 mm, 209g
Display: 6" ClearBlack IPS display of 1080p resolution, Gorilla Glass 2, 367ppi
Chipset: Qualcomm Snapdragon 800; quad-core Krait 400 at 2.2GHz, Adreno 330 GPU, 2GB RAM
OS: Windows Phone 8 GDR3 with Nokia Black
Camera: 20 MP, Carl Zeiss optics, optical image stabilization, autofocus, LED flash, PureView technology
Video camera: 1080p @ 30fps video capture with main camera
Storage: 32GB built-in, microSD card slot with support of up to 64GB, 7GB SkyDrive cloud storage
Connectivity: NFC, A-GPS+GLONASS, WLAN (2.4/5Ghz) a/b/g/n/ac, microUSB 2.0, BT 4.0 LE
Battery: 3,400mAh with built-in wireless charging (Qi compatible)
Misc: Nokia Camera app, FM Radio, built-in accelerometer, multi-touch input, proximity sensor
Windows Phone's market share is rising - it's a distant third at the moment - but it's the low-end devices like the Lumia 520 making up the bulk of that growth. Meanwhile flagships have failed to make much of a splash and even the Lumia 1020 isn't exactly flying off the shelves. Can the 1520 be the first flagship WP8 device to claim a piece of market share matching its size?
It certainly has all the right ingredients. Windows Phone is known for simplicity and efficiency - it runs smoothly on much less powerful hardware and doesn't bury you under a mountain of gimmicky features like some Android smartphones do. The Lumia 1520 does pack the latest Windows Phone 8 updates - GDR3 and Nokia Black, so there are further improvements over previous WP devices we've handled.
The screen is pleasantly crisp - only made possible by the jump to 1080p resolution - and features Nokia's ClearBlack tech, which provides some of the best viewing under direct sunlight. The Nokia PureView camera is equally responsible for some of the best cameraphone experience ever.





Nokia Lumia 1520 in our office
In terms of imaging, this is midway between the Lumia 1020 and the 920. The sensor is bigger than most, but not so big that it takes a hump to accommodate, while it still packs enough resolution for Nokia's supersampling magic. There's optical image stabilization too, which is a confident display of superiority over the non-stabilized cameras on competing phablets. There's no xenon flash on the Lumia 1520, but that would have required room for another bulky component.
Software is the only place the Nokia Lumia 1520 can stumble - WP8 is still young compared to Android and iOS, which have been around for a few years longer. But before we have a look at that, we'll discuss the hardware and the screen of Nokia's phablet on the next page.
u
I have been using Lumia phones from the very starting the very original Lumia 800 to Lumia 1520, and in between. I have also,used android phones like note 3. I personally feel that interms of performance Lumia are way ahead of Android phones and the...
y
Why dont they change their OS? Its actually the os keeping them down from the competition. Windows 8.1 is so boring/annoying especially in the app drawer when scrolling down and up to look for the app. Windowsstore still lagging behind. Doesnt have a...
m
Pls,in ur next update,try to make it double or triple SIM..And ensure that u put, in place,all other things that need to be improved on...Nokia is always the best