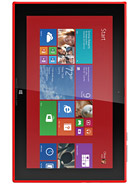 ?
Microsoft not allowed to use quadcore processor to Nokia , now it is use in own product ,,, I think Microsoft now remove All restrictions from upcoming mobile and important software are also in window market n lots dual sim mobile
D
AnonD-77892, 16 Sep 2013no wifi hotspot - no buy!All WP's have WIFI Hotspot... Also all RT-units.
D
the cpu and the chipset are great but the screen,nah not so good.
t
I think dis great Nokia, but i also wanno say bcarefu with dis ms cos it can u more dan u think
n
i knew ms was going to buy nokia someday but it was way too sooner than expected.then i thought ms was going to end nokia name after some years but it is also way too sooner than i expected.
D
Hey this should be nokia sirius ,Ms hasn't abandon Nokia ....They'll still use nokia name for their products
Total of 555 user reviews and opinions for Nokia Lumia 2520.