The Nokia Lumia 636 has successfully undergone certifying procedures at the Ministry of Industry Approval in China. The phone is the TD-LTE version of the Lumia 635, as the name suggests and sports a the RM-1010 model name.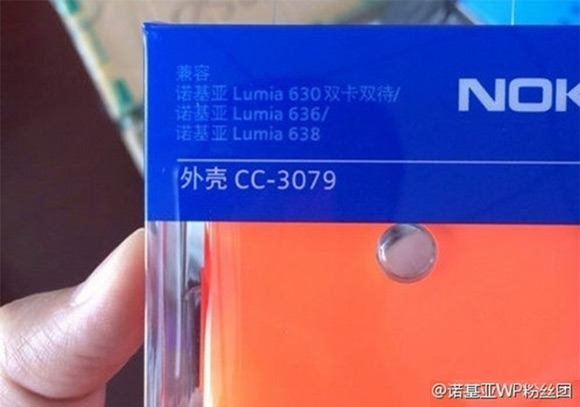 Once the Lumia 636 enters the market, it's going to be the first Nokia smartphone in China with TD-LTE support. In the photo above you can see a back cover packaging for the pone, which also suggests a Lumia 638 is on its way. Since the Lumia 636 is a single-SIM phone, the Lumia 638 might be its dual-SIM counterpart or a version of the phone with 1GB of RAM, but there's no confirmation on that for now.
China Mobile currently boasts more than 700 million subscribers making it the world's largest smartphone carrier. It's more than logical then for Nokia to want and seize a part of its user base and the Lumia 636 is a nice way to do so.
The Lumia 635 went official in the beginning of April alongside the Lumia 630. The two share a Qualcomm Snapdragon 400 SoC with 1.2GHz quad-core CPU, 512MB of RAM, 8GB of built-in memory, and microSD card slot. Both use the same 4.5" FWVGA CleraBlack IPS LCD display with Gorilla Glass 3.
b
Today I bought Lumia 636 & its fu。。。&#1229­0;awesome yehhhhhh
?
as 630 & 635 specs are missing some features from 620/625, i believe that 636 & 638 will cover with these. such like 1gb ram, camera flash & front-facing camera those found in 620 & 625
D
I'm good with 630 because we don't have LTE here in the Philippines.