The Nokia Lumia 720 and Lumia 520 got their announcement at the MWC only a couple of days ago, but you can already buy them in the UK.
The superior of the two - Nokia Lumia 720 - can be pre-ordered for £300 right now and is said to start shipping on April 1.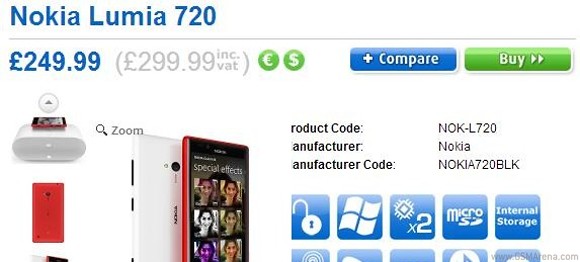 As for the Lumia 520 - it can be yours for £170 and will again ship to buyers on April 1.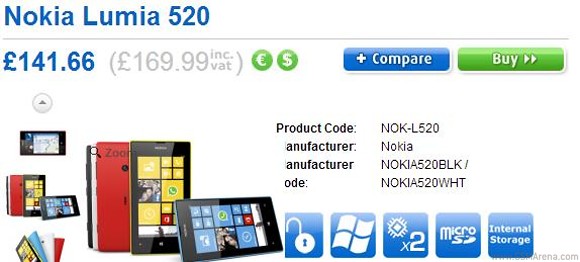 And if you like a little up close and personal look at the two - here's our Lumia 720 and Lumia 520 hands-ons.
As usual, we are not promoting a specific store, it's always wiser to shop around in search for the best deal.
D
First of all, Nokia is not going down anymore... But it's sales has been dramatically increasing, profits regenerated. 2ndly HTC did produce WP8 devices but they turned out to be crap that's why they decided to change OS... I mean Htc 8x,8s,Radar...
D
Did you saw the Lumia 610 ? 800Mhz Arm + 256 Ram Lumia 510 ? WP8... 800Mhz Arm + 256 Ram Did you see how smooth these device run ? I use android with 1Ghz single core + 512 Ram and damn it was laggy as hell ! So get your facts right before po...
D
You're welcomed my friend :)
ADVERTISEMENTS