Microsoft has two Nokia Lumias in the works for IFA - both mid-rangers and both frequent visitors of the rumor mill. The Lumia 730 has passed the FCC tests (specifically the RM-1038 model) and the official docs include a nice schematic of the device.
Info from China puts the dimensions of the Lumia 730 at 134.7 x 68.5mm. For comparison the Lumia 720 measures 127.9 x 67.5mm.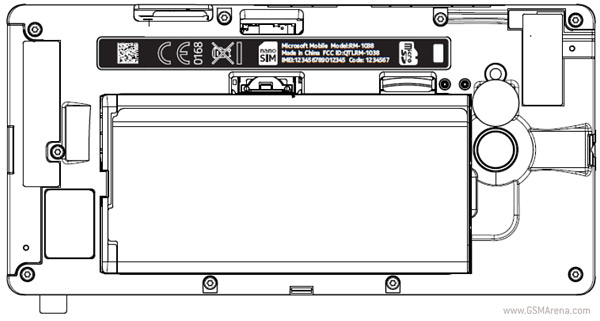 Of course, the new 730 model is rumored to have a 4.7" 720p screen, a noticeably upgrade over the 4.3" WVGA screen of its predecessor.
Anyway, the FCC docs also reveal the phone will use a nanoSIM card and will have 2G, 3G and 4G LTE connectivity. Additional versions of the Lumia 730 should add a dual-SIM option. The FCC docs also mention FM radio.
Rumors for the phone say it will be powered by a Snapdragon 400 chipset with 1GB RAM and 8GB of built-in storage. The schematic above shows a microSD card slot. The front-facing camera will be a 5MP shooter but rumors can't agree on the main camera - 6.5MP or 8MP. 8MP seems to be the prevailing option.
The planned price tag is said to be $240 (so it will duke it out with the Moto G successor).
Here's what the Nokia Lumia 730 (allegedly) looks like in person.
M
I am waiting for this device..
ADVERTISEMENTS