The Nokia Lumia 900 and Lumia 610 already received some of the updates that Nokia promised (in the US and China at least) at the WP summit and now it's time for the older duo - the Lumia 800 and Lumia 710 - to get their own. There's a little something for the 900 and 610 too.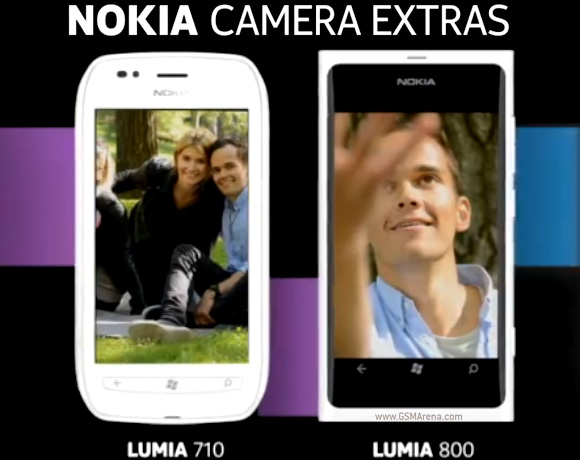 To be clear, the new apps are available in the US and China for now. They will be released worldwide in July.
Camera Extras include four features - Smart Group Shot (which uses Scalado's technology), Action Shot (which does burst shot), Self timer and Panorama (these two are self-explanatory).
Check out this video for more details on Camera Extras.
The Nokia Lumia 800 and Lumia 710 are getting two other features - Internet sharing (Wi-Fi tethering) and flip-to-silence (muting alarms and ringers by flipping the phone over).
The 900 and 610 already have these features, but there's something new for them as well. It's called contact share, it's going to be available to all Lumia smartphones, and it lets you send and receive Business cards over SMS.
The Play To app, which enables DLNA on all Lumias, is already available for download.
To install the new apps, your Lumia 800 or Lumia 710 will have to be updated to Windows Phone 7.5 (are there even any people who haven't updated yet?).
D
still waiting for the 7.8 update for windows phone lumia 800 getting real angry that haven't had it yet in on o2 in the UK
A
Finaly I got the Camera Extras again by tweaking Nokia and Microsoft. It was not appearing in Market Place Nokia Collection. I googles about this app's QR Code and found one website through which using Bing search I found the app in Marketplace. For ...
T
As I know, it still isn't available in the marketplace (app from Nokia's tab), Don't worry, it will soon be available. Atleast, that's what I've been told. hahah
ADVERTISEMENTS