It looks like more colors are on the way for Nokia Lumia 800, following closely the white version, which we got to spend time with. The Windows Phone device showed up in red and green in a commercial for the Nokia BH-220 Bluetooth headset.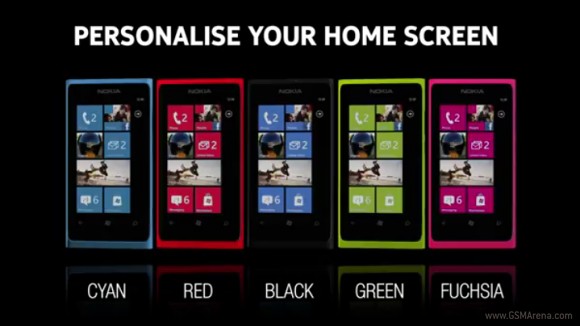 The colors are yet to be confirmed by Nokia, as the video cannot be found in the company's official YouTube channel. Check it out below.
In case the music in the video sounds familiar, you are right. It is the Nokia Tune Dubstep Edition, which we told you about back in October.
W
Have you also noticed how LG/Samsung and HTC are just releasing recycled form factor after form factor for WP7, not really giving much input into the phones they make for Microsoft's mobile platform. They're focusing thier efforts onto Android where ...
?
''What a long rant, yet so off base. It would only be fair to call WP7 a failure once it's been given a proper chance to prove itself. As it is, it seems that Nokia an Microsoft's strategy seem to be working, with increased sales of Lumia. In m...
A
This video does not include the white version, and the magenta version is called fuchsia. Makes me somewhat doubt the authenticness of the video.
ADVERTISEMENTS