T-Mobile announced that it will exclusively offer the Nokia Lumia 810 in the near future. The Windows Phone 8 smartphone is closely related to the Nokia Lumia 820, save for a slightly different looks and the presence of T-Mobile's 42Mbps HSDPA.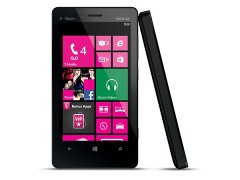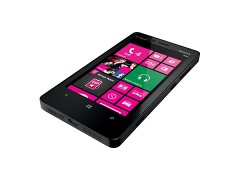 Nokia Lumia 810 official photos
The Nokia Lumia 810 will feature a 4.3" WVGA Clear Black display and 8MP main camera. A 1.2MP front-facing unit is on board as well. Interchangeable back covers and wireless charging will be available too. Nokia and T-Mobile have not revealed any further hardware specifics.
Software-wise, the Nokia Lumia 810 will boot Windows Phone 8. The usual set of Finnish tricks such as Nokia City Lens, Nokia Music, Nokia Drive, and Nokia Transit will be at your service as well.
Pricing and availability of the Nokia Lumia 810 are yet to be revealed. We doubt it will be a long wait though.
D
Actually Windows phone is lot more easier than Android as i own both but yeah Android have more fancy looking UI
M
Windows Phone is actually way more user-friendly than Android. Interface wise it is much easier to navigate and has a cleaner look. The problem with Windows Phone is that it has some weird limitations. You can't attach multiple documents to an email,...
w
Here we go again, im not gonna throll anyone but really? android is more user friendly than WP??? Have u got blind or u just to thick to follow? WP is as user friendly as any OS can ever be! just pissed off having this kind of comment and make...
ADVERTISEMENTS