Nokia's flagship Windows Phone 8 handset may be exclusive to AT&T for the first half year, but its Lumia 820 sibling is not - Nokia just announced the Lumia 822, Verizon's version of the device.
The phone comes fully loaded - it has the Nokia Drive+ offline navigation with US maps pre-installed, the City Lens and Transit apps and several camera apps (Smart Shoot, Cinemagraph, Panorama and Creative Studio).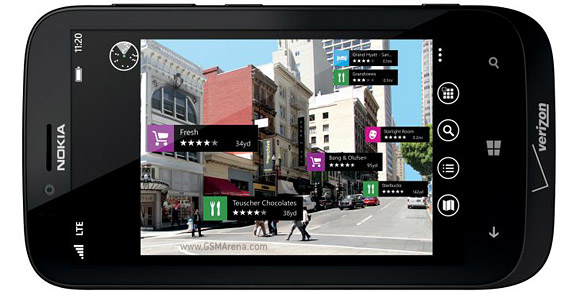 The free, no-ads, no-log-in Nokia Music streaming service will be available on the phone too, to make use of that fast 4G LTE connectivity.
CDMA and LTE with Verizon bands aside, the Nokia Lumia 822 features the same specs as its GSM twin, including GSM and HSPA support for roaming, an 8MP camera with Carl Zeiss lens, a 4.3" WVGA ClearBlack AMOLED display and a dual-core Krait processor.
Different shells can be put on the back of the Lumia 822 to enhance its looks and functionality, including a shell that enables wireless charging.
?
Wish there were more apps available for the lumia 822 there is only 1 app for a PDF reader and it doesn't even work.... Other than that, I love my phone!
m
in new varsion of 822 lounched in two sim
w
Make Way..Make Way please! The King has arrived..Its Mirocsoft Era, Superb integration. Time to Unite all of your devices..and time to shine all Windows Users! and please, who still give a shit bout other platform for now, pftt~!
ADVERTISEMENTS