10MP PureView camera with Zeiss optics and OIS
The Nokia Lumia 830 comes with a 10MP PureView shooter with Carl Zeiss lens. It also features optical image stabilization for both still images and video recording.
The optical image stabilization on the Lumia 830 allows for snapping low-light photos at lower shutter speeds than regular cameras. For example it can shoot at 1/3s speed handheld and you will still get a proper photo with good quality.
Nokia has created a proprietary app for all Lumia smartphones called Nokia Camera, which is now renamed to Lumia Camera due to Microsoft's completed acquisition.
The (Lumia) camera interface is very familiar - it offers white balance, focus, ISO, shutter speed up to 4s and exposure settings. Expanding the top settings menu puts the camera in Pro mode, which lets you adjust such things as ISO, exposure, shutter speed, white balance, and more, via a nifty slider interface that pops up on the right side of the frame. Your adjustments show up real-time so you can easily set up the exact shot parameters that you're looking for.
The resulting 10MP samples on the Lumia 830 are of high quality, with accurate exposure and colors. There is plenty of detail, no visible defects or focus issues. There is visible digital noise throughout the images even in good light, but the mature processing means you get crisp looking images even when pixel peeping. Corner-to-corner sharpness is excellent. The white balance sometimes strays into the yellow and green channels, but for the most part it is spot on.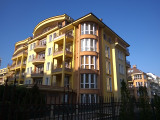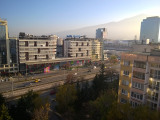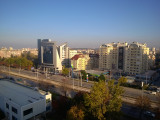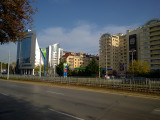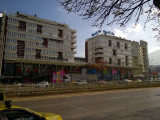 Nokia Lumia 830 4:3 camera samples
You can shoot in 16:9 mode as well. While the 4:3 samples came with 3520 x 2640 px (9.3MP), the wide-screen ones are shot in 3840 x 2160 or 8.3MP.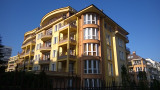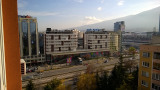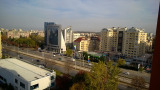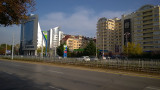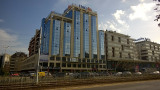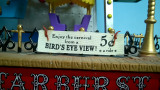 Nokia Lumia 830 16:9 camera samples
Of course, we just couldn't miss the opportunity to snap a long exposure shot. As we mentioned already the Lumia 830 is capable of slower shutter speeds, up to 4s. You'll need a tripod for this kind of scene otherwise the shots are ruined by blur.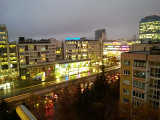 Slow shutter (2s) camera sample
Additionally, you can get more camera functionality via Lenses. Our Lumia 830 came only with Bing Vision, Vine and Twitter modes, but you can also download numerous other free and paid lenses which enhance the camera functionality. Highlights include Lumia Cinemagraph, Panorama, and Refocus lenses, but there's a whole bunch more that can be downloaded directly from the lenses interface.
Lumia Panorama app does a great job producing great high-res panorama samples in both portrait (30+MP) and landscape (35+MP) modes. The stitching and resolved detail are excellent, as are the overall contrast and resolved colors.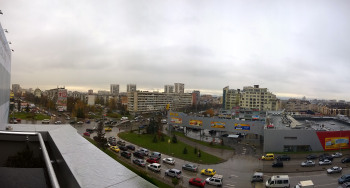 Panorama samples taken in portrait and landscape mode
Photo quality comparison
We've added the Nokia Lumia 830 to our dedicated photo compare tool, where you can compare its 10MP shooter to other smartphone flagships.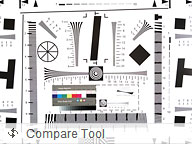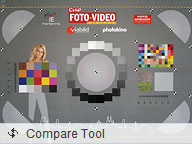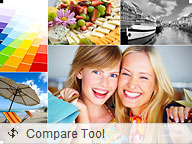 Nokia Lumia 830 in our photo quality comparison tool
FullHD video recording
The Lumia 830 camcorder can record video at 1080p@30fps, with a solid 19Mbps bitrate and an unwavering 30fps. By default, videos are recorded with dual-channel AAC audio at 256 Kbps, but you can also enable Dolby Digital Plus 5.1 recording, which will up the bitrate to 384 Kbps and record in six channels under the AC3 audio codec.
The camcorder interface is pretty much the same as the still camera. It offers only white balance and manual focus settings, and also allows you to choose the audio bass filter (off, 100 Hz or 200 Hz). Opting for 200 Hz (Strong) will capture much better sound in concerts or clubs.
In video recording, the Lumia 830 perform equally good to the still camers. The 1080p videos have a nice level of resolved detail, even in the unfavorable light we shot them in. Colors are still accurate, and there are no issues with white balance or contrast, either.
Here is a 30s sample we've uploaded on YouTube.
Also here is an untouched 1080p@30fps video for you to download.
The Lumia 830 features Optical Image Stabilization (OIS), which highly improves the look of a video - it dampens hand shake and makes camera movement look smooth and professional (as opposed to shaky home footage). We recorded a short sample to show how the Lumia 830 stacks against the non-OIS Lumia 735. You can "see" footsteps in the video but the shaking from them is mostly not annoying. The panning is also amazing compared to Lumia 735.
Video quality comparison
The Nokia Lumia 830 is ready to stand up against the competition in our video comparison tool. Its page will give you information on what to look for.