We are hours away from the event that should see the official announcement of the Nokia Lumia 900 here at CES 2012. What we have here is the first official press photo of the Nokia Lumia 900 (as previous leaks have reportedly been just very good renders).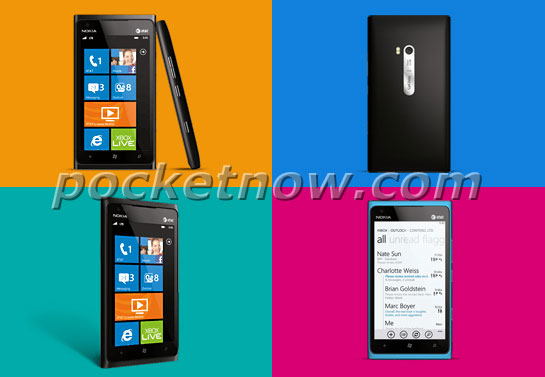 The Lumia 900 resembles the Nokia N9 and Lumia 800 quite a lot and as you can see from the image above the polycarbonate unibody is still in place. There isn't any metal back panel action going on as suggested earlier.
As it's going to be an AT&T device, there are going to be some preloaded apps on the WP7 OS like ESPN, Spotify and Nokia's own Nokia Maps and Nokia Drive. Expect more information about the Nokia Lumia 900 in a few hours, when we will be covering the Nokia press conference at CES.
J
Lumia promotes havy and uncomfortable 3rd party software Windows instead of Nokia's own systems. Also safety is questioned. I will not try it after what I have observed with Lumia 800, this is a mistake. Only lots of money M$ put into marketing make ...
A
Lumia is again copied Nokia N9 design, but hardware is worse and system is much less effective and comfortable then linux MeeGo at Nokia N9. Before you you ought to try N9 - extreamly better.
H
I have tried Lumia 800 and my experiences are nogative - never again. I need mobile for me not a toy to rule my world. In this duet, me and my phone, I am the master and not a servant, but Lumia knows better. As we could not find common languge we ha...
ADVERTISEMENTS