Two people close to Nokia revealed for the New York Times that the Finnish manufacturer will introduce metallic Windows Phone-based smartphone, the Lumia 900 today at CES 2012.
The Lumia 900 is no secret, since it has been leaked numerous times already. The currently available leaked materials show a phone looking exactly like the polycarbonate Lumia 800/N9, so no one thought Nokia might use different body this time.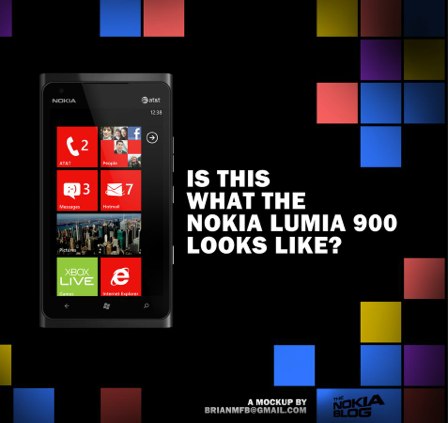 If the New York Times' sources are correct though, the upcoming Windows Phone flagship Lumia 900 will be made of metal (while retaining its unibody design).
The online edition of the paper also confirms that the Nokia Lumia 900 will be sold by AT&T in the US, but gives no information about its availability outside the states.
The Nokia press conference is tonight and we'll be on site, covering it for you live. Stay tuned!
Thanks, mackyto, for sending this!
D
1080p and 3D are completely useless.. I have the S2 that can record 1080p videos, but I don't ever record at that resolution. The videos at that resolution will just fill your memory and transferring times gain length as the file size is something cr...
D
I totaly got the point, and i even addressed, you just conveniently decided to ignore it, thats all. As i said, Androids run perfectly fine on the very same hardware as WPs, the Desire S, Nexus S, Arc S, Incredible S, Galaxy S Plus etc...prove that...
ADVERTISEMENTS