Introduction
Nokia Lumia 928 for Verizon Wireless is the carrier's long awaited, exclusive Windows Phone 8 flagship. The LTE smartphone was part of the rumor mill for quite some time - the first reports of a high-end Nokia smartphone for the Big Red emerged right when the Lumia 920 landed exclusively on AT&T late last year.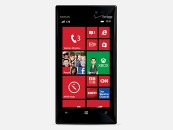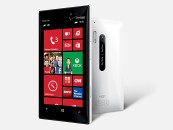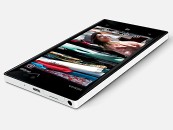 Nokia Lumia 928 official images
As its name mildly suggests, the Nokia Lumia 928 is not dramatically different from the Lumia 920 for AT&T - mostly thanks to Microsoft's strict hardware restrictions for its mobile OS.
However, with a full xenon flash supplementing the 8MP OIS camera and the PureMotionHD+ AMOLED, the Nokia Lumia 928 for Verizon has enough bragging rights on its own.
The Nokia Lumia 928 is the first Windows Phone device to pack a xenon flash from the Finnish company, so, naturally, the expectations towards its low light imaging talents are as high as they get. Nokia's marketing campaign for the model is centered on its camera prowess too, so we expect the Lumia 928 to be truly special in the imaging department.
Here goes the full list of talents, which the Nokia Lumia 928 has to offer.
Key features
Quad-band GSM/GPRS/EDGE support
Dual-band CDMA support
Penta-band 3G with 42 Mbps HSDPA and 5.76 Mbps HSUPA support
4.5" PureMotionHD+ AMOLED display with a resolution of 1280 x 768 pixels; Gorilla Glass 2
8 megapixel autofocus camera with Xenon/LED flash, 1080p@30fps video recording
Optical Image stabilization; Smart Camera suite
1.3MP front-facing camera
Windows Phone 8 OS
1.5GHz dual-core Krait CPU, Adreno 225 GPU, Qualcomm MSM8960 chipset, 1GB of RAM
Wi-Fi 802.11 a/b/g/n, dual-band
GPS receiver with A-GPS and GLONASS support
Free lifetime voice-guided navigation
32GB of built-in storage
Active noise cancellation with a dedicated mic
2,000mAh Li-Ion battery
Integrated wireless charging
Built-in accelerometer, gyroscope and proximity sensor
Standard 3.5 mm audio jack
microUSB port
Bluetooth v3.0 with A2DP and EDR, file transfers
SNS integration
Xbox Live integration and Xbox management
NFC support
Digital compass
Nokia Music
FM Radio
Main disadvantages
Windows Phone app catalog falls short of Android and iOS
No microSD card
No system-wide file manager
No lockscreen shortcuts
Too large a footprint for a device with a 4.5" display
Non user-replaceable battery
With the silicon inside the Nokia Lumia 928 being a standard Windows Phone 8 affair, it is the camera and the new screen tech that command the bulk of the attention towards the device.
On paper, the 8MP snapper all but promises to be one of the most capable ones around, while the new 4.5" AMOLED display has helped the Lumia 928 shade a few grams in comparison to the Lumia 920.
Despite being slimmer than the Nokia Lumia 920 however, the Lumia 928 for Verizon is still far from pocket-friendly. Because of the large bezel around its display, the Lumia 928 has the footprint of today's crop of 5" Android smartphones. Add the thickness of 10.1mm thick, and you get a rather bulky handset, though we find this particular niggle forgivable, given the camera tech, packed into its polycarbonate body.
At first glance the Nokia Lumia 928 appears to be the best equipped Windows Phone 8 smartphone on offer at the moment. Read on to find out if the device will live up to the high expectations. As always, we'll kick the review off with an unboxing, followed by a design and build quality inspection.
Editorial: You might notice that this review is shorter than usual and doesn't include some of our proprietary tests. The reason is it has been prepared and written far away from our home office and test lab. Still, we think we've captured the essence of the phone in the same precise, informative and detailed way that's become our trademark. Enjoy the good read!
C
Reading others posts... Some people repeat many sections from this review..! I think that this people never use a WP ( in the real world use) not for a quick test.!! Some post said.. Not multitasking... ,!! Please.... When you open several ...