Final words
Never mind the minor numerical difference from the Lumia 925, the Nokia Lumia 930 is a whole new step ahead for Windows Phone. With a pocketable size, Nokia's trademark design language and capable camera alongside Microsoft's latest Windows Phone 8.1 update and the best benchmark performance we've seen from a Nokia device yet, it's perhaps Nokia's most all-round solid offering to date. But is that enough?
Competition in the smartphone market is fierce to say the least. Capable Android offerings from the likes of Sony, Samsung, LG, and Oppo, among others, offer robust Snapdragon 801 processors, expandable storage, larger displays, premium build, and even QHD displays and 2160p video recording. All those Android trump cards already in play raise the question of whether Nokia's best is good enough to compete.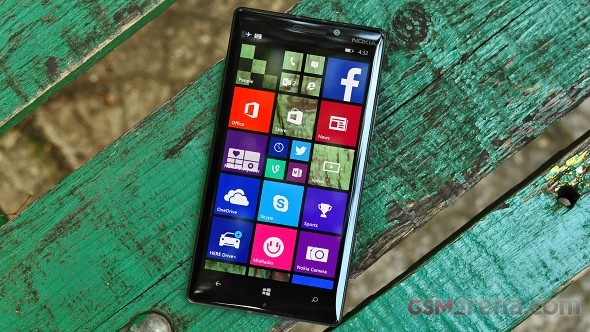 Windows 8.1 brought with it a slew of improvements on the software side - you get a new notification area Action center, virtual assistant, and some nifty visual improvements, but these are, after all, things that their Android and iOS competitors have had generations to perfect.
With the Lumia 1020, many would say that Nokia did enough to outdo the Android and iOS crowd by introducing arguably the most capable smartphone camera to date (one that still hasn't been topped). The Lumia 930 has plenty of things that it does well, but nothing that exactly sets it apart like its 41MP sibling.
Key test findings for the Nokia Lumia 930:
The ClearBlack AMOLED display is gorgeous, sunlight legibility is exceptional
Battery life is below average, especially in web browsing and watching videos
The benchmarks are the best we've seen from a Nokia Lumia device
The still camera is very good and resolves plenty of detail
Video recording isn't as good and doesn't go as high as 2160p
It has the best audio recording in business, complete with six channel Dolby Digital Plus
The speaker is of adequate loudness
Managed to play almost every video format we threw at it, except MKV files or those with AC3 audio encoding
Robust retail package including wireless charging pad, but no headset (market dependent)
Good build quality, although the polycarbonate back panel slightly detracts from it
The phone heats up unpleasantly when charging, using the camera or playing a game
Nokia's camera software is one area where it's still very strong, and Windows Phone's robust selection of camera 'lenses' greatly enhance the performance of the 20MP shooter. The ClearBlack AMOLED helps make the primarily black Windows Phone interface look that much better, but we weren't impressed with the battery life that suffered greatly during screen-on activities like web browsing and watching videos. Still, the Lumia 930 is the most powerful Windows Phone to date, and the high quality design language make it a great purchase if you've got your heart set on a WP device.
If you're in the US, the Lumia 930 is available as the Lumia Icon for Verizon (previously known as Lumia 929).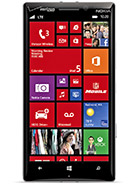 Nokia Lumia 930 • Nokia Lumia Icon
Nokia does have a few other offerings available that don't have the drawbacks of the Lumia 930. The Nokia Lumia 1520 has largely the same performance found on the 930 due to its identical chipset and processor. Thanks to its robust 3,400mAh battery, it almost triples the battery life, and there's a microSD card slot to build upon the internal storage.
Camera performance is on par as the 1520 has the same 20MP/1.2MP front-rear camera combo, but you're also looking at a much larger device due to its 6-inch diagonal. The aluminum frame is also gone, which means that you'll have to settle for a simpler, more rounded polycarbonate design aesthetic as well.
The Nokia's Lumia 1020 and its robust 41MP camera is a photographer's paradise, and is the go-to device if you're looking for a capable camera to go with your smartphone. It's a more compact device thanks to its 4.5-inch diagonal, but is nonetheless thicker due to its protruding camera module. The display is not as sharp at 768 x 1280px resolution, and you won't get as good a performance out of the slower 1.5GHz dual-core Krait CPU with Adreno 225 graphics. Battery life is more acceptable, however.
If it doesn't have to be Windows Phone, HTC's One (M8) flagship is another offering with a 5-inch 1080p screen and premium build quality. The M8's all-metal unibody is superior to that of the Lumia 930, and you get expandable storage, an IR-port, and a larger 2,600mAh battery to boot. The M8 is at a serious disadvantage in the camera department, however, and the droid will also be more expensive than the Lumia 930 in most markets. The other top droids fetch an even higher premium - but then again, you'll be getting 2160p videos and even a couple of QHD screens.
The Nokia Lumia 930 is undoubtedly one of Nokia's top offerings, which is particularly significant considering the message it sends. The Nokia spirit still lives after the Microsoft acquisition. The Lumia 930 isn't in the best position, being the first flagship following the transition, but what's more significant is that even at its best, a Lumia flagship stops just short of matching its Android peers. The WP8.1 update is certainly a step in the right direction, but one question still looms: what if Nokia had gone with Android?