20MP PureView camera with Carl Zeiss optics
The Nokia Lumia 930 comes with a 20MP PureView shooter with Carl Zeiss lens. If you're unfamiliar with Nokia's PureView technology, it's a feature that the company debuted as a way to increase image fidelity by downscaling the 20MP images to 5MP .JPEGs by default.
Nokia has created a proprietary app for all Lumia smartphones called Nokia Camera.
The (Nokia) camera interface is very familiar - it offers white balance, focus, ISO, shutter speed up to 1s and exposure settings. Expanding the top settings menu puts the camera in Pro mode, which lets you adjust such things as ISO, exposure, shutter speed, white balance, and more, via a nifty slider interface that pops up on the right side of the frame. Your adjustments show up real-time so you can easily set up the exact shot parameters that you're looking for.
The resulting 19MP samples on the Lumia 930 are of high quality, with accurate exposure and colors. There were minimal traces of noise or overly-aggressive de-noising filters, which means that you get crisp images without having to sacrifice anything. Corner-to-corner sharpness is excellent. The white balance sometimes strays into the red and green channels, but is for the most part it is spot on.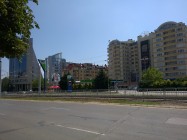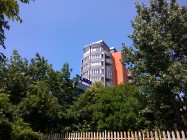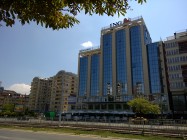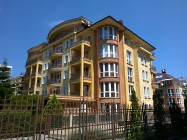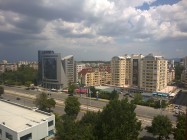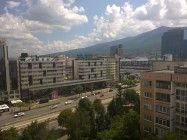 Nokia Lumia 930 19MP camera samples
There are also 5MP PureView samples, which is the default shooting mode of the Lumia 930. They are identical to the 19MP samples, but downscaled to 5MP.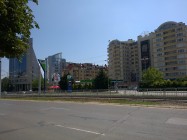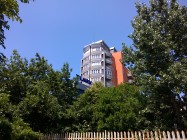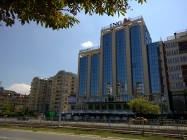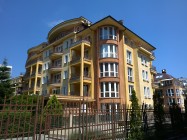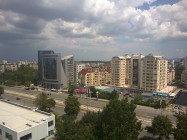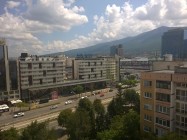 Nokia Lumia 930 5MP camera samples
Additionally, you can get more camera functionality via Lenses. Our Lumia 930 came only with Bing Vision, Vine and Twitter modes, but you can also download numerous other free and paid lenses which enhance the camera functionality. Highlights include Nokia Cinemagraph, Panorama, and Refocus lenses, but there's a whole bunch more that can be downloaded directly from the lenses interface.
The Lumia 930 also has a macro shooting mode called close-up, which provides some very good results when shooting in nature.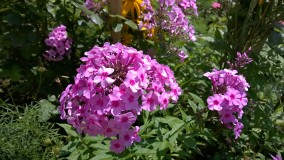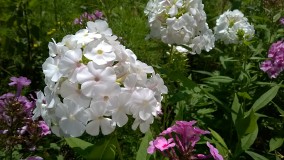 Macro samples shot in 16:9 mode
You can also set the Lumia 930 to provide you with 19MP .DNG raw images, if you want to perform some advanced post-processing of your own. Here's a sample (you will need a viewer that supports RAW files).
Photo quality comparison
We've added the Nokia Lumia 930 to our dedicated photo compare tool, where you can compare its 20MP shooter to other smartphone flagships. You can also see how its 5MP PureView samples stack up from within the tool's interface.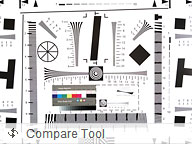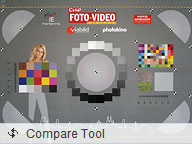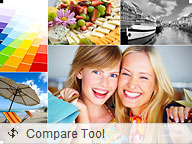 Nokia Lumia 930 in our photo quality comparison tool
FullHD video recording
The Lumia 930 camcorder can record video at 1080p@30fps, with a solid 19Mbps bitrate and an unwavering 30fps. By default, videos are recorded with dual-channel AAC audio at 256 Kbps, but you can also enable Dolby Digital Plus 5.1 recording, which will up the bitrate to 384 Kbps and record in six channels under the AC3 audio codec.
The camcorder interface is pretty much the same as the still camera. It offers only white balance and manual focus settings, and also allows you to choose the audio bass filter (off, 100 Hz or 200 Hz). Opting for 200 Hz (Strong) will capture much better sound in concerts or clubs.
In video recording, the Lumia 930 doesn't perform as well as when shooting still images. The level of detail in 1080p videos is not comparable, and the dynamic range isn't as good either. Otherwise, the colors are still accurate, and there are no issues with white balance or contrast, either. There were some issues with the autofocus, however, as the camcorder keeps refocusing on certain moving objects in the frame.
Here is a 30s sample we've uploaded on YouTube.
Also here is an untouched 1080p@30fps video for you to download.
Video quality comparison
The Nokia Lumia 930 is ready to stand up against the competition in our video comparison tool. Its page will give you information on what to look for.