The Windows Phone 8.1 update is expected to arrive at the Microsoft BUILD conference, which starts on April 2. According to rumors it won't come alone – the Lumia 930 (Martini) and Lumia 630 (Moneypenny) may be unveiled at the same conference.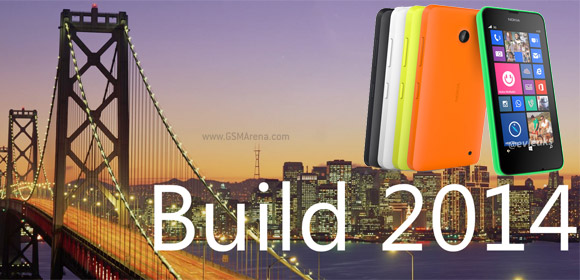 The Nokia Lumia 930 is meant to be a GSM version of the Lumia Icon. There will be differences though, the screen is said to be 4.5" instead of 5". There might be other changes too, similar to how the Lumia 925 differed from Verizon's 928.
Anyway, earlier rumors pointed to April 19 as the Lumia 930 launch date, but Microsoft and Nokia may have moved up the schedule.
The Nokia Lumia 630 will succeed the 620, which got lost in the shadow of the highly popular Lumia 520. Its rumored specifications include a dual-SIM options (a first for WP), 4.3" WVGA screen and a Snapdragon 400 chipset.
i
huge, its to be very feature mobile.
D
hahaha nah that's way too small, maybe when I was really young, if you know what i mean ;) I think 4.5 inches is the sweet spot for screens and one hand usability I can reach the edges of my phone's screen perfectly (Lumia1020) and that's a huge a...
D
A 4.5 inch will be awesome because the pixel density will be off the hook making the phone insanely sharp.. and save battery.. :)
ADVERTISEMENT