A new Nokia Lumia phone, codenamed 'Atlas', with the Verizon logo has surfaced. The image was posted by @evleaks on their Twitter account.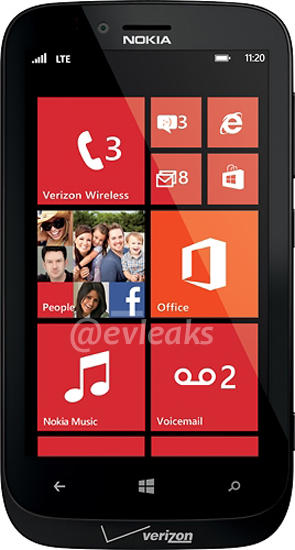 The phone looks like it could be a variant of the Lumia 820, with similar specifications but meant for Verizon's network. Just a few hours ago, we saw Nokia pull this same trick with the Lumia 810, a variant of the Lumia 820 for T-Mobile.
Not much can be said looking at the solitary photo that was posted, other than the phone has more pronounced rounded corners than the 820 or the 810, a front facing camera and a Verizon logo that looks like it was added at the last moment and pasted on the only place that was available.
If true, Verizon should be making an announcement for it shortly.
B
You're just talking trash. Big bezels ARE ugly and a massive waste of space.
D
Still better than many Androids phones
?
nice phone to look. and hope to use.
ADVERTISEMENTS