Nokia Lumia Icon, also known as Lumia 929, has leaked numerous times before. We saw it confirmed by a case, then Verizon itself posted its official listing of the device ahead of the announcements with pictures and user's manual. We even learned the Icon's contract-free price - $777. Then there was this hands-on video on YouTube.
Today we get to see a dummy model of the Nokia Lumia Icon. It was found showcased at a Fry's store in San Marcos, CA. Interestingly, the Lumia Icon was listed as Lumia 928 instead of 929. It seems Verizon has already shipped the dummy units to the retailers, so we might see the Icon announced very soon, probably on February 5, as one of the previous leaks has suggested.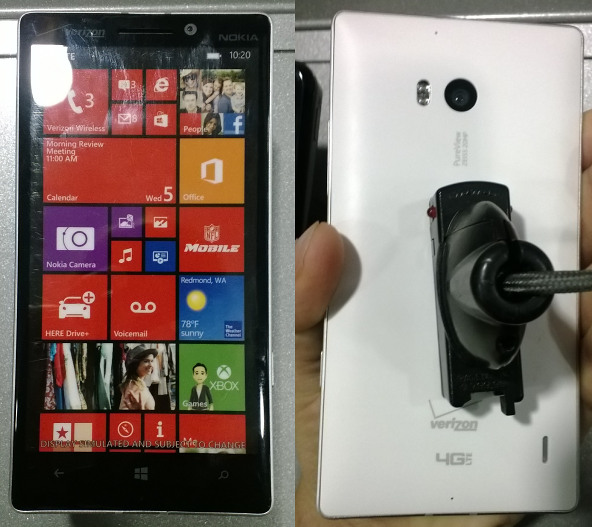 In case you've missed the news, the Lumia Icon should feature a 5" 1080p display, Snapdragon 800 chipset and a 20MP PureView camera. It will be a Verizon-exclusive device.
With all those leaks occurring, the announcement can't be far away.
?
getting tored of being jerked around with this phone
G
..."how much stupid can a person sound?"... That's pretty stupid Maximus. Congratulations on your grasp of the english language ;) We need more character and that'll come from more innovation - in all aspects of hard & software i...
?
It was just a placeholder on the website prelaunch.