Nokia has just announced that their free music streaming service, Nokia Music, has come to the US. The service will feature 150 exclusive playlists created and kept up to date by US based "musicologists" (it's a real job, we checked), featuring everything "from underground Detroit house tracks to New York Philharmonic favorites".
Musicologists aside, Nokia Music also offers playlists created by Lady Gaga, Rihanna and Lana Del Rey, plus users can create their own playlists (automatically generated). Nokia has a library of millions of songs on tap, so there is plenty to choose from.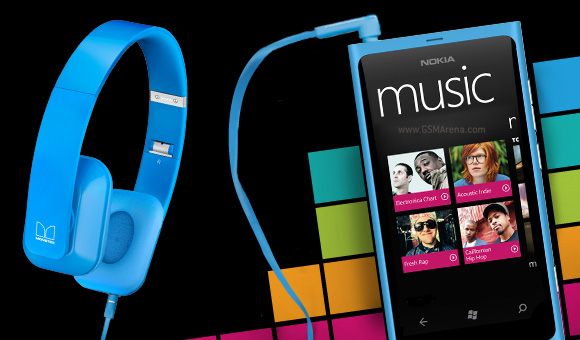 While Music is a streaming service, there's an option to download songs for offline listening, so you don't always need to worry about it eating up your data plan or cutting off when you go somewhere outside cell coverage. It doesn't seem like you can keep the downloaded tracks like you could with Nokia Comes With Music or with Microsoft's Zune Music Pass.
Nokia's Gig Finder app has been integrated into the Nokia Music app. It offers nearby concerts, gigs and shows near your location.
The Nokia Music service is completely free - no subscriptions, no ads, you don't even need a registration.
Now for the bad news - the service would work only on the Nokia Lumia 900 and the Lumia 710. If you have one of those two and are in the US, you can download the Nokia Music app right now for free. It's not clear why the Lumia 800 and 610 are excluded.
Later today, Nokia, AT&T and Green Day have an announcement regarding the band's new album, Uno, an exclusive concert and an exclusive playlists for AT&T subscribers.
A
seems like its not available yet, cuz i cant find it in the marketplace, or its still needs to be added? i dont get this.
e
anyone tried this on their N9 yet?
ADVERTISEMENTS