This article is outdated. We have already published a full review.
Video recording
The Nokia N8 does well on the video end too - it offers 720p recording at 25 fps, which is on par with the best in class. However the Nseries new king also offers very important extra that can easily make it stand out against the competition - its 3x digital zoom.
You won't hear us praising digital zooming in any way, but with the Nokia N8 it's different. Most cameraphones zoom in by cropping a part of the live video stream and then upsizing it back to 720p, making up for severely pixilated or blurry result.
Unlike its competitors, the Nokia N8 shoots regular 720p video by using all the 12 megapixels worth of its sensor and when it's time for zooming, it uses these 12 megapixels as a source.
As a result there's always enough resolution to crop from for a magnifications so the resulting 720p videos are always top-notch for magnifications up to 3 times.
The bad news is that we found a strange bug - the Nokia N8 only starts doing that smart zooming when you are at about 2x. Before that it behaves identically to every other handset out there and looses quality. We've prepared a short video to make our point more clear (the effect is best perceived when you watch it fullscreen).
We are really hoping that Nokia will step up and fix this up in a future firmware update. Before that we suggest you set the zoom in your N8 to either the widest position or close to the longest end (2-3x).
Update: Damian Dinning was kind enough to shed some light on the matter. As it turns out a software fix is impossible since the problem lies in the sensor's inability to output its full 12mp resolution at 25fps. That's why it uses binning to output a reduced resolution.
When you zoom beyond 2x however only a portion of the sensor is used and then 25fps can be achieved. With no binning you get sharper images but somewhat noisier low-light results.
And finally Damian Dinning shared that he and his team are already working on a new firmware that should provide much smoother zooming during videos.
As far as the image quality of the N8 videos is concerned, the Finns took identical approach as with the still pictures. The video image processing is reduced as much as possible, giving the clips a more natural look. The problem is post-processing videos in not nearly as easy or accessible to the regular user as it is with photos so maybe they should have gone for more "punchiness" this time.
We also prepared an impromptu video shootout, replacing the Pixon12 (which only manages D1 footage) with the iPhone 4 (which gives the best video resolution on a mobile phone by some distance). The Sony digicam participates as well. It can do 1080p recordings but was set to 720p for this test. Check out those screens we grabbed from the three videos.
The Nokia N8 doesn't impress as much here. It fails to resolve as much detailn as its competitors. Of course things like color balance, noise, contrast and exposure are equally important for video recording so it's not all lost for the N8. We will be examining those in the full review and see if the Nokia N8 will manage to grab the best camcorder title too. It's certain though that it won't be as easy as in the photo round.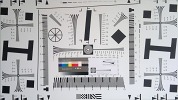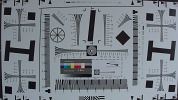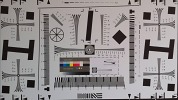 Nokia N8 • Sony HX5v • Apple iPhone 4
For now enjoy a couple of sample videos we captured with the N8 on a day when the weather wasn't particularly good.
First impressions
Nokia's free fall over the past three years certainly took them a long way from the top. They still aren't prepared to battle it out at the highest level so they need to buy some time until they get up to speed. And the Nokia N8 seems a damn good shot at that.
It brings enough goodies on the hardware side to make it a best-seller, while introducing significant software updates, which quietly bring Symbian another step forward in the smartphone race. If the handset manages to maintain this kind of performance for the complete out-and-out review, it has every chance of being announced as the best Nokia smartphone since the N95.