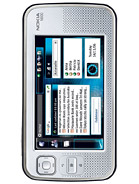 e
pls ma screen is off but the only thing dat comes on is the NOKIA sign and it stays like dat. pls how can i fix it or is it spoilt completely.........

?
SHAAB, 17 Dec 2011i like this mobile bcz its awsome feature i love nokia i love my nokia n8-00
H
I have Nokia N 800 and suddenly the screen is unfocus and the picture is shadow ... I need to get the information where I can repair its or buy the module for changing its.. or may be there is can be bought the new model of its
a
I love this model and its too beautiful features and functions.Nobody knows its value and efficiency i think?But there is a super problem that it is not available in pakistan in any where in the city.
Total of 34 user reviews and opinions for Nokia N800.