pocketnow.com has acquired the user guide to a certain Nokia 803 running on Symbian Belle. One look at the outline of the phone in the images makes it clear that this phone will put significant focus on the camera performance, and could just be the successor to the Nokia N8, which is known for its excellent camera.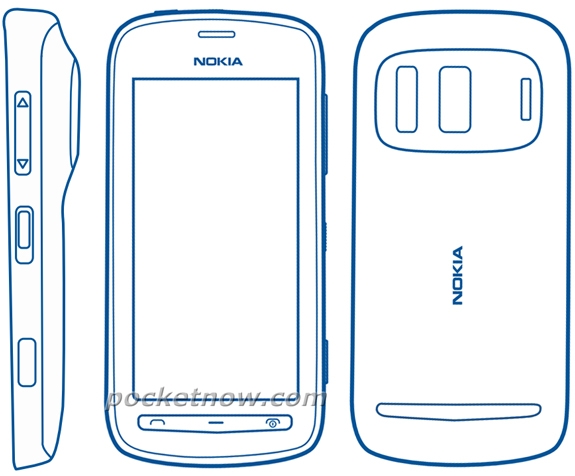 There is no mention of the camera specifications but we are assuming Nokia will use an improved version of the N8 sensor, perhaps an even bigger version of it. There are also rumors of the phone having optical zoom, which, if true, will instantly make this the must-have phone for any camera phone lover.
There is some information regarding the internal hardware of this phone. Apparently, it will have a 1GHz processor, 512MB of RAM, 3.5-inch, WVGA resolution display, NFC, HDMI and DLNA connectivity.
The phone is also expected to be announced at the Mobile World Congress 2012 in February, so we will find out more then.
r
dude, N8's got mechanical shutter, f/2.8; the largest phone cam sensor! plus its got continuous auto-focus in video mode too!
i
as far as i appreciate the latest and the old nokia phones, this one just looks imbalanced, may be the final product would look good, and may be then they would even have a better symbian !? for a successor of an N8, i would suggest, all the key fe...
ADVERTISEMENTS