Audio quality test
Being able to listen to your favorite tracks is one thing but playing them properly is completely different. We were more than glad to realize that Nokia N81 is good at both. Our audio quality test showed very good results and convinced us that Nokia N81 is a real step forward for Nokia in this aspect. It is way better than Nokia 7500 Prism, which we recently tested. The Nokia 6110 Navigator worthies nowhere near such a comparison. More details about the test itself here. And there go the results, so you can see for yourselves.
| | | | | | | |
| --- | --- | --- | --- | --- | --- | --- |
| Test | Frequency response | Noise level | Dynamic range | THD | IMD + Noise | Stereo crosstalk |
| Nokia N81 | +0.39, -1.13 | -86.6 | 85.8 | 0.041 | 0.040 | -69.9 |
| LG KU990 Viewty | +0.29, -2.07 | -86.8 | 83.8 | 0.0020 | 0.0124 | -86.6 |
| Nokia 7500 | +1.11, -1.46 | -72.6 | 72.1 | 0.0017 | 0.094 | -71.6 |
| Samsung U600 | +0.41, -1.12 | -89.2 | 86.5 | 0.040 | 0.019 | -86.9 |
| Sony Ericsson K770 | +0.21, -1.04 | -85.7 | 88.8 | 0.0014 | 0.030 | -84.8 |
Frequency response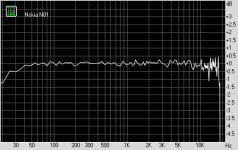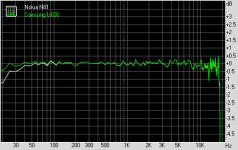 Nokia N81 frequency response graph • Nokia N81 vs Samsung U600
Gallery - N-series in its element
A typical N-series gadget, Nokia N81 is particularly strong in the gallery. The application is even better now, with the cool looks of the 3D rotating gallery enhanced by the Navi wheel functionality. This really makes browsing your pictures and videos on Nokia N81 a sheer pleasure. Switching between photos and videos by means of the Navi wheel is possible both in the gallery and when viewing a single picture. Furthermore you can zoom in and out of pictures with the two keys above the display, which is a great solution, saving some time and clicks. The zooming itself can be up to 8x revealing great detail but this is no news in Symbian phones. In fact, the only change to the functionality of the gallery is that it cannot be switched to portrait mode. This is kind of strange if you ask us, though no obstacle to usability in fact. Plus, the whole browsing and zooming thing is so quick and responsive that we can forgive almost anything.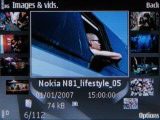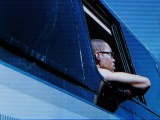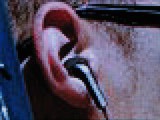 Nokia Nseries devices have a unique 3D rotating gallery, which this time is combined with the cool Navi wheel
Using the Gallery with the Navi wheel and zooming with the gaming keys above the display
The gallery offers great file-management functionality, allowing selecting and sending of multiple files at a time. In addition to that, the usual Symbian file manager is also at hand. Finally, there is an application manager to take care of the installed applications on Nokia N81. Not much to talk about here, as it is identical to the one in any other Symbian device. Its functionality boils down to providing details about installed applications, removing them and keeping a log on movements in both directions. It also has a shortcut to the Nokia download center, where loads of content for your mobile phone are to be found.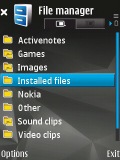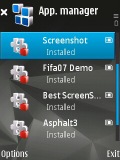 The file manager can come in handy if you want to move your files around, while the application manager takes care of your installed applications
Luckily the very useful "Search" application is also present in Nokia N81. Of course it's available at the download center for free, but it is nice of Nokia to have saved us the effort. The "Search" itself finds almost every item in your Nokia containing a given keyword. From messages to settings, every chunk of data is checked and then shown to the user if it matches their demands.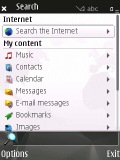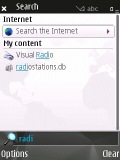 The search application would surely be appreciated in moments when you cannot find specific content on your phone
| | |
| --- | --- |
| Our audio quality test showed very good results and convinced us that Nokia N81 is a real step forward for Nokia in this aspect. | ADVERTISEMENTS |
Camera reduced in rank
It's astonishing that Nokia has decided to integrate a 2 megapixel fixed focus camera into the Nokia N81, instead of trying to close the gap in the three megapixel race. But let's leave our frustration aside and continue the camera test.
The camera interface looks identical to the one found in the Finnish multimedia flagship Nokia N95. The camera options are shown with small icons near the lower end of the screen. These can be hidden to make full use of the display as a viewfinder. The main camera only shoots in landscape mode which is easily explainable by the position of the dedicated camera key. Besides, it feels far more natural to take pictures this way. Camera settings are identical to the one on Nokia N95 with one nice addition - grid lines can now be added to the viewfinder. You can use them to help compose your snapshots like a pro - the photography rule-of-thirds is that you should place your main subject either along these lines or at the points where they intersect. The rule-of-thirds also applies to landscape shots. There you should have the sky occupying either one third or two thirds of the frame. The other change made goes without saying - macro mode is not present due to the lack of autofocus on Nokia N81. Luckily the customizable ISO settings, white balance and scene modes are still present. Finally we need to mention that the dedicated camera button could be a bit bigger and easier to press. As it is with this phone, you either need to look at it or spend a few seconds finding it with your fingertips.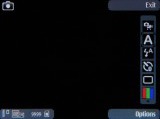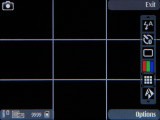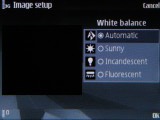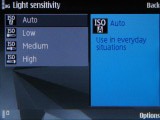 Nokia N81 camera interface - grid lines can be added to the viewfinder this time
The image quality of Nokia N81 is just what you would expect from a 2 megapixel Nokia camera - slightly below average for that pixel count. We were full of high expectations at first, as the display showed great previews of the pictures taken. However, when they were downloaded a whole bunch of flaws became visible. The noise levels are acceptable, but the photos in general look somewhat as watercolor paitings. You can also seen some strange color blotches in the shadow areas.





Nokia N81 camera samples - as thumbnails they look good, but click to see the truth
The secondary camera can also be used for taking pictures. It is quickly accessed through the camera interface and can be used as a quick and convenient way to make self-portraits or contact images. It is also capable of recording video but that will most probably turn out unusable.
As for the video recording of the main camera, it can shoot in QVGA resolution at 15 fps. Although this is a decent achievement to say the least, the quality is not that impressive. Just don't be fooled by Nokia.com specifications, where they state the Nokia N81 8GB can record VGA videos - it's obviously a mistake.
Get yourself connected
Connectivity is definitely among the Nokia N81 priorities. A microUSB port is in charge of cable connections. If you do not have the required cable, you can always rely on Bluetooth v2.0 or Wi-Fi. In addition, there is a rich choice of network selections - GPRS, EDGE and UMTS are all present. We felt sorry that HSDPA has been missed out this time, but we could live with it, having all those alternatives at hand. The N81 8GB lacks a card slot too but, as we see it, card readers are rarely used for transferring data from and to a mobile, so it is not a big deal.