Video recording
The quality of the videos recorded with Nokia N82 is exactly the same as of those recorded with any of the Nokia N95 versions. Read: great. The phone captures video at VGA resolution at 30 frames per second, which is way beyond the skills of any of the phones of the competition. The exception here is the 5-megapixel LG KU990 Viewty, which is the only worthy rival for Nokia's trio when it comes to video recording. Videos are captured in MPEG-4 format and have automatic or manual white balance, depending on the user preferences. The other available features are night mode and color effects. The only thing you have to be careful about is not to run out of storage because videos of this quality fill up your free space much faster than you might guess - a minute of video takes about 20MB of memory. This means that about 100 minutes of video can be stored on the 2GB memory card, provided that there's nothing else on it.
Connecting people
Transferring data is what Nokia N82 really loves to do. Every common data transfer medium is supported. USB 2.0 and Bluetooth 2.0 with A2DP just start the count. All kinds of network connectivity are also on board - from HSCSD, through GPRS and EDGE to 3G with HSDPA support - Nokia N82 has it all. To complete the wireless communication tally, Wi-Fi with UPnP support is also on board. Even the memory card slot, is here and comes in handy if you have a card reader at your disposal. The missing thing with Nokia N82 is the Infrared port but we are not going to pretend that we are even slightly missing it. So there is basically no case, in which you won't be able to transfer the data you want from or to almost any device.
Web browser
Browsing the internet with Nokia N82, like with all Nokia smartphones, is a pleasure. No matter how elaborate the web page, it fits perfectly on the screen and looks almost exactly like on a PC. The virtual mouse cursor takes browsing another level up. It is easy to control and generally works great. A mini-map can be activated to help navigating your way around large sites where lots of scrolling is required. The zoom level is also adjustable at the expense of only a few key presses.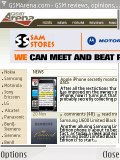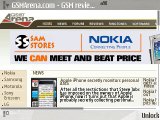 Browsing Gsmarena.com with Nokia N82
The large amount of RAM is surely one of the best things that could happen to the browser, as it is one of the most RAM-demanding applications indeed. Now, even if you load very heavy web pages and have a few applications running in the background, you are extremely unlikely to run out of RAM. The 2.4" display is not as impressive as the 2.8" screen in Nokia N95 8GB but still makes even very small fonts readable.
Organizer
The time-management skills of Nokia N82 are really top-notch. Just name the application and you can count on it that the handset has it. We start the exploration of the large application package with the calendar. It has three different types of view - monthly, weekly and daily, and four types of events available for setting up - Meeting, Memo, Anniversary and To-do. Every event has its own unique fields, some of which allow an alarm to be activated at a preset time to act as a reminder.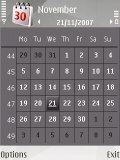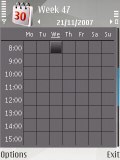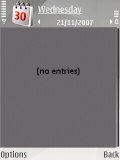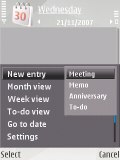 The available calendar views and events
| | |
| --- | --- |
| "...The time-management skills of Nokia N82 are really top-notch. Just name the application and you can count on it that the handset has it..." | ADVERTISEMENTS |
The Lifeblog application automatically collects your images, videos, texts and multimedia messages, sounds and blog posts in diary-like style. It then allows easy browsing, sharing, storing and searching of theses items.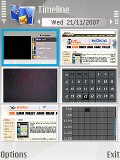 Lifeblog application is a diary integrated into your mobile phone
The mobile office is also very well presented, with preinstalled applications able to open Word and Excel files seamlessly. Unluckily, editing documents is not supported by the included version of the Quickoffice. If you would like to be able to edit these files you will have to purchase the complete application at the Nokia Download center. PDF reader is also included and a ZIP manager allows extracting archived files straight from your phone.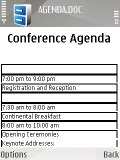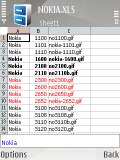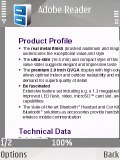 Nokia N82 easily handles .doc .xls and .pdf files
The other included organizing and time-management applications are: a great unit converter, calculator and voice recorder, as well as the Notes application. We are not going to get into detail with them, as their functionality and performance are familiar enough.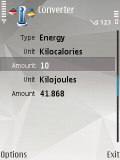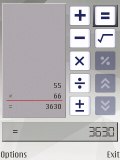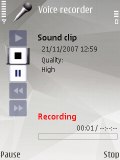 Converter, calculator and voice recorder complete the organizer applications