Nokia N86 8MP gets better video recording via firmware update, stars in night photo campaign

Nokia have just released a new firmware update of it's cameraphone flagship, the Nokia N86 8MP. As before, Nokia keep on being laconic on what's new but we got a hold on a brief changelog.
So, the Nokia N86 software version 11.043 promises better imaging results especially in video recording. Low light pictures are also improved. The same goes for the Browser, Share Online, and the Settings Wizard.
Nokia Maps 3.0 will be replaced by version 3.0.1 and the phone will offer better maps experience in landscape mode.
The replacements go on: Downloads! will now be replaced by OVI Store. The OVI Store launcher will be preloaded and the actual client is available for download at OVI.
Along with the firmware update Nokia announced the upcoming exhibition of the photographer David Bailey. As you might have guessed, all the images will be taken AT NIGHT with the Nokia N86 8MP. The campaign called "Alive At Night" is part of the ongoing Nokia efforts to showcase the Nokia N86 8MP imaging prowess in the dark (even without a xenon flash).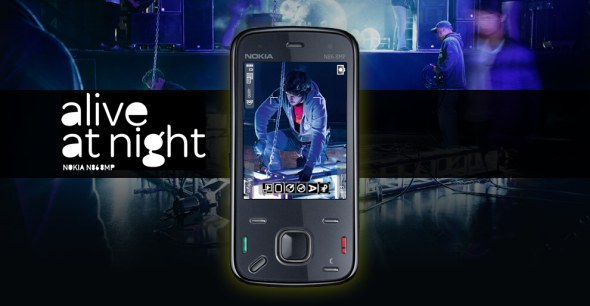 The exhibition will take place in London with public viewing hours from 10am 27th August all through the night up until 5pm on 28th August.
For further details and a chance to become a subject in the night shots of the renowned photographer David Bailey and his Nokia N86 8MP you drop by the event microsite. They even have some N86 as giveaway prizes.
?
jealousy for those who doesn't own this phone! haha! time to change all your crappy SE and Samsung!.. this phone rocks soooo bad!! im not a photographer myself but i compared this from my previous SE and N-series phones and this N86 won straight up!....
C
its Dual LED and the reason is nokia was looking at videos as well. xenon only gives good still shots, but LEDs have both video and still capability. further Battery on all xenon based nokia is low. another factor. also NEW LEDs have 70% more power i...
S
Xenon really makes it possible to freeze motion, led can't. Anyone who has an n86 here try taking a picture of a fan at high speed. n82 will take a stopped picture of the fanblades while n86 can't
ADVERTISEMENTS