Final words
Beautiful. Simple. Brilliant. Out of place and hardly on time. Timeless. The Nokia N9 is a story with no happy ending but you want to enjoy every word. Sad story. Post-coital kind of sad.
And that's not because the Nokia N9 let us down. On the contrary, we found it to be a revelation: gorgeous design and the divine simplicity of the all-screen experience.
If anyone is let down, it's the Nokia N9 itself. The platform is as good as doomed. Forsaken by its own creator. With Nokia giving up on MeeGo and a price tag that confines the N9 to a premium niche, it will be next to impossible for the OS to grow a substantial user base. Without users, developers won't be too interested in MeeGo either. And the limited number of apps is the platform's biggest weakness.
Of course, there's some hope and in the Nokia N9's case it's called Myriad Alien Dalvik virtual machine. If it brings Android compatibility to MeeGo, many of the holes in the N9 app store will be plugged.
What it means is you will get the fluidity and intuitiveness of MeeGo and the versatility of nearly 300,000 Android apps in a single, sleek-looking package. Now, that's a combo that might be worth the asking price.
The flip side of the coin is that such virtual machines are usually affecting the performance. The N9 single-core Cotrex-A8 processor is great at the native stuff, but we doubt it will be as impressive with the Android apps. Not to mention the lack of hardware buttons, which might be an issue for quite a lot of native Android apps.
The Nokia N9 also relies on Nokia's own Qt, which should allow Symbian apps to easily cross into the MeeGo app store. Those should have better performance than the Android apps, but Symbian isn't doing all that great either in terms of sheer numbers so that's not much of a consolation.
But what about those among you who are not obsessed with apps? Those who are perfectly fine with a web browser, Twitter, Facebook, Skype, a doc viewer and a few games to kill the time. You are probably wondering what the fuss is all about.
There will be no regrets getting this one. If price is of no concern, you'll have a phone like no other. More importantly, it's nothing like the iPhone - and that somehow seems a mandatory requirement these days. Funny actually, if any device comes even close to the Nokia N9 and its touchscreen experience, it's the iPhone. On the other hand, these two are polar opposites and we don't mean the app stores only. And by the way, the iPhone 4S is one of the very few phones that costs more than the N9.
And in case you're wondering why we are going on about the Nokia N9 price, let's look at some of the other potential alternatives.
The Samsung Galaxy S II comes with a powerful dual-core CPU, more capable GPU and a larger screen than the N9. There's a better AMOLED technology here (no PenTile matrix) and still the Samsung Android flagship is a good 100 euro cheaper than the MeeGo device.
And, yes, we know that one's pretty big, but if you go for a 4-incher things are looking even grimmer for the N9. The LG Optimus Black packs a similar chipset and a NOVA screen (which isn't a CBD AMOLED, but not bad either) and costs nearly 200 euro less.
The Windows Phone alternatives have a larger number of apps to pick from, they offer a fluid touch experience and some of the early releases are now going for pennies. The Samsung Omnia 7 and the HTC 7 Mozart, for example are a couple of very interesting devices that come for half the Nokia N9 price.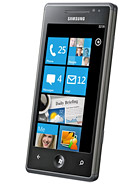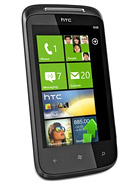 Samsung I8700 Omnia 7 • HTC 7 Mozart
Yet, the biggest threat to Nokia N9 comes from a device that hasn't even been announced yet. The Nokia 800 (or Sun, depending on who you believe) will be the WP7-running clone of the N9. It does seem unfair but there's nothing anyone can do. Some users will quickly figure out that their money would be safer with a phone that will actually be supported by two giants such as Nokia and Microsoft. Both companies will go out of their way to make their first-born a market success.
The moral of the story is that Nokia N9 is a great phone that simply arrived at the wrong place in the wrong time. If you're looking at a lasting relationship, it needs to be based on unconditional love. OK, good, it's an easy phone to fall in love with. But you'd better be the monogamous type too.