Seems like the owners of Nokia N95 8GB are up for some happy news. A new version of the firmware of the company's top-of-the-shelf multimedia phone was released today.
The new version is 15.0.015 and as we managed to confirm brings in quite a large number of improvements. The main among them is the added Flash Lite 3 and full flash video support. It gives you the opportunity to watch flash videos on video sharing web sites such as YouTube in their full web glory (yes, we know YouTube has a mobile version).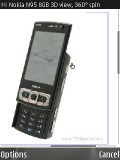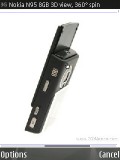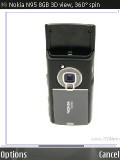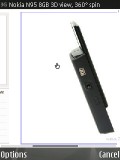 Nokia N95 8GB's web browser can now handle various flash content - our 360 degree spins, for example
The next addition brought by Nokia N95 8GB's firmware is the Web Run Time, which is used for Nokia's Widget platform. These are web-based applications that look very much like native S60 ones.
Another important feature of the new firmware is that it brings in a certain speed boost to Nokia N95 8GB. The start-up time of the phone has now been further reduced by a few seconds and the USB transfer speeds have also been greatly increased.
There are also some minor bug fixes and stability improvements but none of these deserves any special attention. After all, the phone was stable enough even before the update but there is always room for improvement as they say.
C
to update the flash player, what are the process you or application 1 need to update the flash player?
b
i have a massage "not suport at pc simulator" what dose this mean
ADVERTISEMENTS