Every time Nokia Nseries numbering goes up a notch geeks are holding their breath. Well, geeks - including us - are no ordinary human beings, but in the case of Nokia N96 they'd been holding their breath since February. The time this multimedia monster picked to actually hit the shelves must have made quite a few people fear it being already outdated.
Being a successor of the Nokia N95 8GB, Nokia N96 has some king-size spec sheet to top and it can't be accused of not trying. There's FP2, double the built-in storage and DVB-H. The bloodline is strong but the crown is heavy and ancestral sins will be held against the heir twofold. The modest battery capacity and the downgraded CPU do raise some questions that need their answers. Join us for an out-and-out review of Nokia's latest top-of-the-shelf offer. Let's see if it has got the performance to walk in them shoes size N95.
Key features:
2.8" 16M-color TFT LCD display of QVGA resolution
5 megapixel autofocus camera with dual-LED flash and AF assist light
Built-in DVB-H TV tuner
Symbian OS 9.3 with S60 3.2 UI
Dual ARM 9 264 MHz CPU and 128 MB of RAM
3G with HSDPA support
Quad-band GSM support
Wi-Fi with UPnP technology
Built-in GPS with A-GPS functionality and 3 months of free voice-guided navigation
Dual slide design with dedicated gaming/audio keys
Massive 16GB onboard storage
microSD card slot with microSDHC support
Built-in accelerometer for UI auto-rotation
3.5 mm audio jack
TV out
Stereo FM Radio with RDS
Car charger in the retail package
VGA video recording at 30fps
USB and Bluetooth v2.0
One free N-gage game and Transformers movie preloaded
Keypad locking slide key
Main disadvantages:
Inadequate battery life
No camera lens protection
The @$$#% N81-inspired design
No office document editing out of the box
Doesn't charge via the USB port
Dreadful camera key
Cheap looking keypad
Unreasonably hefty price tag
Nokia N96 comes to top the Nokia multimedia portfolio, packing almost every single feature you can think of. It extends the functionality of its predecessor - Nokia N95 8GB with 16GB of internal memory, DVB-H TV receiver, and the latest version of the Symbian OS. There are also some more minor upgrades including music keys on the front panel, a kickstand (we love that one) for more comfortable video watching and dual-LED flash. On the negative side, the CPU has been tripped up but we are yet to see how this affects the performance.
Probably the most obvious alternative to Nokia N96 is Samsung i8510 INNOV8. It trades the DVB-H receiver for an 8 megapixel camera with lens cover, DivX support, DNSe audio technology, and a juicier battery. It also sports an optical joystick, which rocks for browsing. The Innov8 however is slightly more expensive than N96 and it lacks the complimentary stuff (Nokia Maps, 3 months of voice navigation, a free N-gage game and the Transformers movie).
For people on a tighter budget the Nokia N95 8GB might seem an option. It comes with all the features of N96, save for the DVB-H tuner and the FP2 but packs in a larger battery and faster CPU. The dual-LED flash isn't exactly the major upgrade to go on about. In addition, the looks of Nokia N95 8GB are way more our type. You know, we do believe something has went terribly wrong with the N81 design - and even worse, it's now reproducing itself ready to take on the world.
If you aren't a die-hard Symbian fan you might be lured away to Windows Mobile. Samsung i900 Omnia and HTC Touch Diamond are true all-in-one devices and the HTC Touch HD is just around the corner. Those who swear by QWERTY might also have a look at the HTC Touch Pro and the Sony Ericsson XPERIA X1. We doubt it there will be many to convert to WinMo but all those all-rounders are still worth mentioning.
Finally, if DVB-H is your main reason to go for Nokia N96, there are a few phones that support it without costing an arm and a leg. LG HB620T and KB770 are now really close to being released and neither is likely to be priced anywhere near the N96. In addition, the KB770 features a larger 3-inch screen, which - even if not exactly widescreen telly - still counts. Nokia N77 has also been around for quite a while, but hardly got really noticed.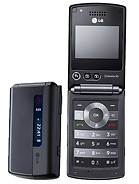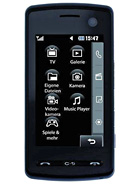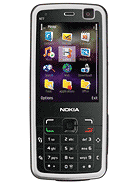 LG HB620T • LG KB770 • Nokia N77
As much as we enjoy this roll-call of all-but-the-kitchen-sink gadgets, there's quite a lot to do, so let's get going. Take the jump for unboxing and checkup.
A
When i was have 14 years this phone is like now iphone 13 pro max 1tb and upper that. 4 us this phone is like god creature perfectionism like woman. If i found phone seller who sells n96 i will 4 sure buy one.
A
11 years old, still have a working one! The phone holder at the back which would put your phone into movie mode is broken. The camera is nice for its year. Cute phone.
G
This is one of the best nokia phones ever the e series and n series phones are sure status symbols.