The long-awaited Nokia N9 has passed FCC checking and that gives us a glimpse at a schematic of the device and also info on the wireless connectivity of the device. The last we've heard of Nokia's MeeGo efforts, they said that there will be a device called N950, which will be out by the end of this year. Not a word since, we're not even sure if the N9 and the N950 are the same device.
The Nokia N9 was tested for 850/1900 GSM/GPRS/EDGE bands with a note that outside the US the device can also use the 900/1800 bands. The 3G bands tested were 850/1700/1900/2100, again with a note that the 900MHz band is also available outside the US. Basically, the N9 can work on pretty much any GSM network around the world.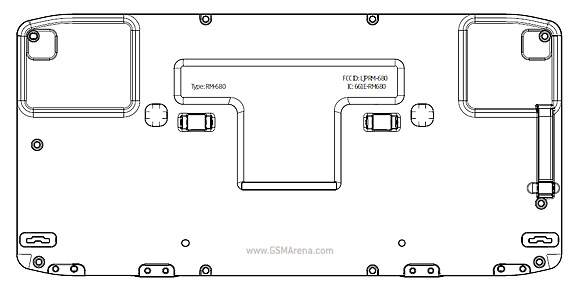 Wi-Fi b/g/n (2.4GHz band) and Bluetooth were also tested. From the accessory information we also learn that the Nokia N9 will use a BL-4D battery (1200mAh Li-ion) and it will come with a WH-701 one-piece wired headset.
That's all well and good (though the battery seems underpowered) but what the FCC filing doesn't answer is when the Nokia N9, or N950, or whatever Nokia names its MeeGo device will hit the shelves - people's patience isn't endless.
Source (PDF files)
n
GAH! Y U NO Battery? having an awesome device that you can only use plugged into the charger in your basement is NOT what i am looking for. us geeks need to travel between basements and work too! Lithium Batteries dont weigh that much, and the e...
?
Couple things wrong with your statement here. The device you linked to is known as the LG Gw990. It is not a full HD screen. Its 1024x480. So no the videos weren't running at 1080. It was compressed video. The device is also running moores...
N
Wait till it comes out. Its gonna be huge. Meego I mean . I just hope tht the guys at Nokia do a better job at marketing Meego than what they did with Maemo. They mebbe didnt think tht Maemo wud appeal to non Geek users. The OS is just mind blowing. ...
ADVERTISEMENTS