With all the Windows Phone devices Nokia announced today, the Espoo company also revealed a new color for the N9. The MeeGo-running smartphone that got many excited, will now be available in white, alongside its black, magenta and blue siblings.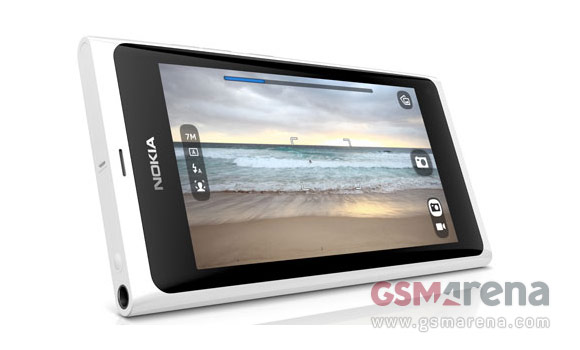 Unlike them, however, the white N9 will come with a glossy finish rather than the matte finishes of the other N9 models. We're glad the white finish didn't took Nokia years (*cough* Apple *cough*) to develop because it looks stunning. Here's Frank Zilikens, head of product marketing, explaining why the N9 wasn't available in white right off the bat:
"The manufacturing process for beautiful white products is quite complex and we wanted to make sure we deliver the best possible quality for our consumers."
The Verge managed to get their hands on one of the white N9's lying around. Here's how it looks like in person.
Along the white colored N9, Nokia also announced a software update coming for the device. It will bring usability improvements such as:
Closing apps by swiping them down will be enabled by default
Controlling music from the lock screen, as well as NFC tag reading
Both the update and the glossy white version of the N9 will become available sometime in Q4 2011. We can't wait.
?
@Shk Nokia cancelled The N9 because the CEO wanted to make a deal with windows, this is the only logical conclusion i can come up with as to why they would cancel such an amazing device, and this view can be supported by the Nokia Lumia, as you can s...
s
Best and most beautiful phone ever made so far. Too bad Elop decided to cancel its support, difficult to understand that decision..
m
Style comes naturally with nokia n9. . . I hav usd apple 4s and all other phones. . . Bt they never comes upto level with n9's UI. . . . Mind it guys. . . . What a style!! Simply superb!! Loving it
ADVERTISEMENTS