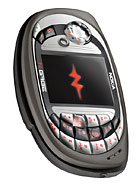 ?
ok, whats the point? Another one? Same look, same fu$#@!&* features, same crappy 4096 color screen. seriously, whats the point????
I get so fed up with Nokia, hundrets of models, and over 50% of them are the same just different packaging. Asian phone producers in Korea have stepped up to the 256k screen, 300k-2.1MPx cameras, UMTS. And where is Nokia? Somewhere back in 2001. Sorry for this bad review, but it's just sad. Nokia, you're losing it.
Total of 1683 user reviews and opinions for Nokia N-Gage QD.