Nokia have now confirmed via their official Twitter feed that major updates have already begun rolling out to a number of devices currently running Symbian Anna, bumping them up to Symbian Belle, news that a lot of Nokia fans will no doubt welcome with open arms.
Devices including the N8, as well as the likes of Nokia's E7, C7, E6, X7, C6-01 and 500 will all now ship with Symbian Belle pre-installed. The latest iteration of the Symbian OS brings functionality and a general user experience more inline with that of Android and iOS.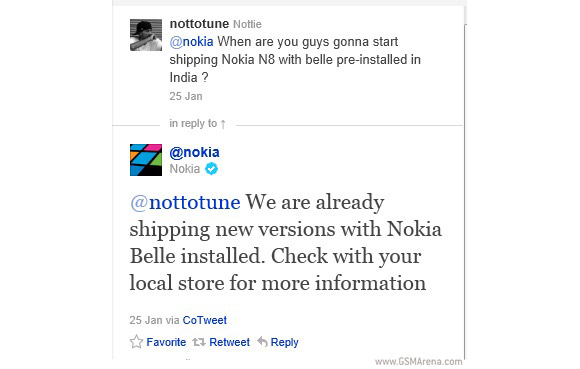 Nokia have confirmed that devices will be available in a number of markets including Turkey and India, but they recommend that you check with your local retailer to see whether or not you'll be able to pick up a device running Belle.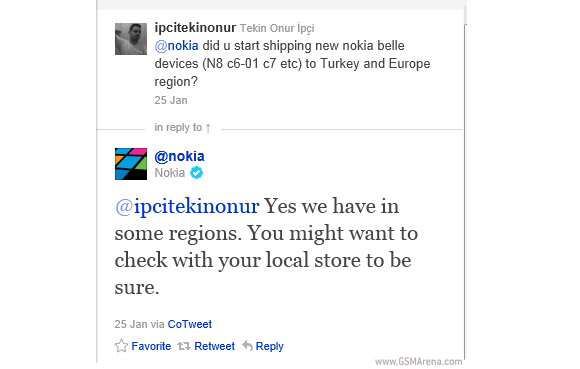 If you want an idea of what Belle brings to the table, why not check out our review of the Nokia 701. Does the inclusion of Symbian Belle make buying a Nokia a more appealing prospect? Let us know your thoughts in the comments.
j
I loved my X7 from day 1, it was the easiest phone I have ever had to get used to. My upgrade to Belle from Anna though, was a total failure for me as I lost my most used app, I can no longer use Skype, it killed to programme, aparently, it cann...
t
yes u can upgrade it . . .
t
yes u can upgrade it . . .
ADVERTISEMENTS