Nokia hast just officially took the wraps off three new affordable handsets - the Nokia 207, Nokia 208 and 208 dual-SIM.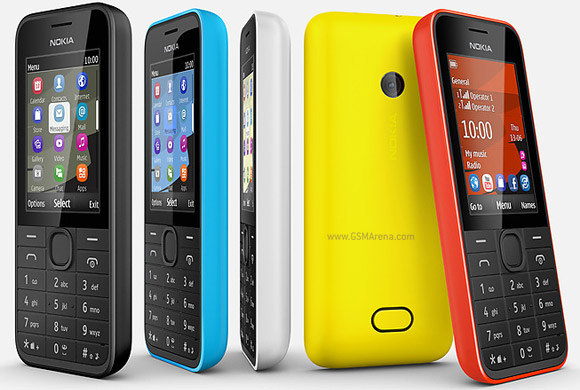 The trio of candybars is done in Nokia's bold colors that we're used to seeing and are almost identical to one another. Built around a 2.4" QVGA display and phone keypad, the only difference between the 207 and 208 is the 1.3MP camera at the back.
The 207 and 208 measure 114.2 x 50.9 x 12.8mm and weigh 89.6 grams and 90.5 grams, respectively (the extra gram is due to the camera). They all share a 1020mAh battery which doesn't sound much, but Nokia boasts the phones can go more than a month on stand-by without needing a recharge, while the talk time is estimated to be up to 12 hours on 2G.
Quad-band 2G and tri-band 3G mean that the 207 and 208 will work on most places. Connectivity is covered with Bluetooth 3.0, which supports Slam sharing, 3.5mm AV port and microUSB port for PC sync and charging. The both models support Nokia's data-compressing Xpress Browser, YouTube video streaming as well as popular social networks and services like Twitter, Facebook and WhatsApp (will be available for the 208 initially). Mail for Exchange is supported for calendar and contacts sync, while the lack of a camera on 207 means that it can be used in workplaces which forbid cameras on sight, according to Nokia. There's a microSD card slot too, for storage up to 32GB.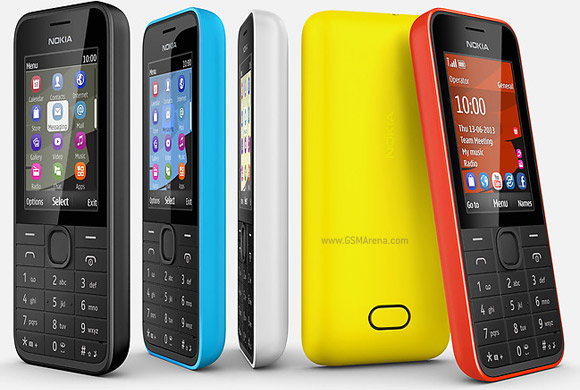 Nokia says the phones are splash proof thanks to the lack of gaps between the keys. They're tough as well, due to the 'cup'-style design, reminiscent to Asha 501 and Lumia 620. This also means you can change the back shell with another and completely change the look of the phone.
Expect to phones to start shipping some time in Q3 this year with all three phones available in red, cyan, white and black. The Nokia 207, 208 and 208 dual SIM will cost around $68 / €52 each before local taxes and operator subsidies.
a
whether nokia 208 dual sim support whatsapp or not?
b
why nokia 208 daily routine restart my mobile why ...restart my mobile automatical...plzzzz tell me now
s
plz any 1 cn tell me abt its lunching date???? i like it vry much cuz its shape is very nyc...
ADVERTISEMENTS