After many leaks, it's now official - Nokia announce the Lumia 610 at the Mobile World Congress as well as the global availability of the Lumia 900.
Nokia Lumia 610
Running Windows Phone 7.5, the Lumia 610 is powered by an 800MHz single-core Snapdragon S1 processor and 256MB of RAM and 8GB storage.
With a 3.7" WVGA TFT LCD screen, the Lumia 610 stands at 119mm x 62mm x 12mm and weighs 131.5 grams.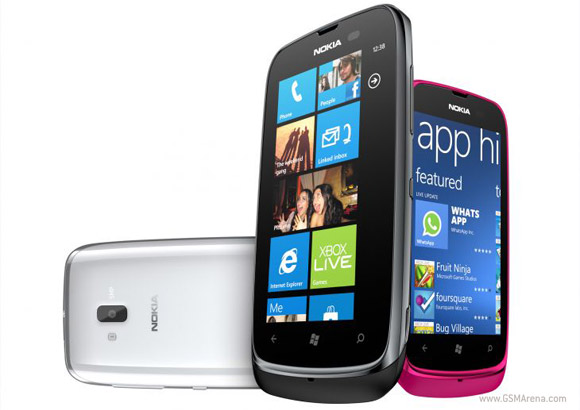 The camera of the Lumia 610 is a 5MP unit with auto-focus and a LED flash. Wi-Fi, Bluetooth 2.1, GPS are on board, as well as a 3.5mm headphone jack, microUSB port and a 1300mAh battery.
The Nokia Lumia 610 will come in white, cyan, magenta and black for the price of 189 €. Nokia expects the device to hit the market some time in Q2.
Nokia Lumia 900
The Lumia 900 will make its global debut this year. Elop said the high-end Windows Phone device will also hit Canada with Rogers in its LTE version and DCHSPA, which doubles the speed of regular HSPA+ for the rest of the world.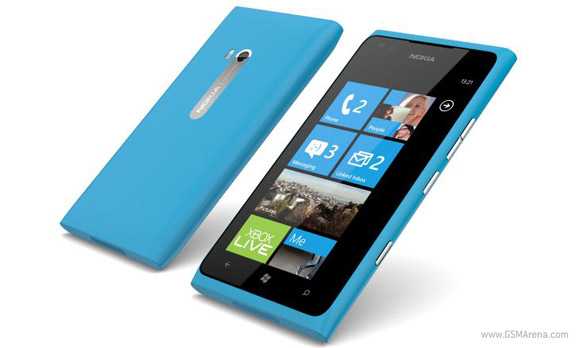 The global version of the Lumia 900 will come in its usual colors, white, cyan and black and will retail for 480€. Like the Lumia 610 it will too out in Q2.
In addition, Nokia is updating some of the applications on Windows Phone as well as introducing new ones. Nokia Drive is one of the updated apps.
The updated Nokia Drive includes not only updated maps and content, but also the addition of speed limits, which is handy. And to make it even harder to resist, Nokia have thrown in full offline capabilities.
The new one is Nokia Reading. It is a personalized news feed app, just like Google Reader on Android or Pulse. Nokia Reading provides local language content as well as books and news. Nokia will provide the app as a free download, too.
In addition, Windows Phone is coming finally to China. And because of the need to reach emerging markets, Nokia announced the minimum requirements for devices to run Windows Phone 7 is now just 256MB of RAM on devices with Qualcomm 7x278 family of chips.
Developing...
P
Nokia has now started developing cheaper and better smartphones using windows mango os
s
yes it's very good phone but cam is bit low quality this phone is very smart phone it's all about for u best internet speed and youtube and much more in mobile is best.take care
A
Nokia Lumia is defenitely good for all your needs. The screen size is 3.7" , better than many phones in this range . Cant expect a good battery life out of a windows phone.However you can alos think of a Galaxy ace , or a Samsung Omnia W ..
ADVERTISEMENTS