The Ovi Store by Nokia is finally available on a global basis to more than 50 of the Nokia devices. To access the Ovi Store, which offers both free and commercial content, just point your Nokia phone browser to http://store.ovi.com/. The Ovi Store allows users to purchase and download applications, games, videos, podcasts, productivity tools, web and location-based services plus more.
Customers in some countries will also be able to benefit form the Ovi Store mobile client with automatic operator billing, downloadable from the Download! folder on the phone. The client is available in English, German, Italian, Russian, and Spanish and supports operator billing in Australia, Germany, Ireland, Italy, Russia, Singapore, Spain and the United Kingdom.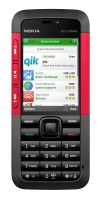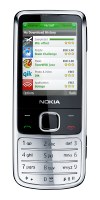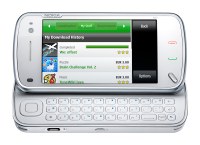 Nokia Ovi Store runs on all Nokia platforms
For those that live outside the mentioned countries, credit card billing is available both through the mobile application and the mobile website. Additional countries, languages and supported devices will be added later on this year.
Even the US will be getting some Ovi Store love thanks to AT&T, which will offer the system to its customers later on this year.
Content providers and application developers are still able to sign up to distribute their products through Ovi Store by visiting publish.ovi.com. Developers will be able to get up to 70% of the revenue from their software.
k
This phone is off the hook !!! It's stylish cute, sophisticated , honest looking and most of all it got all the features . My vote --- Double Thumbs Up!!!
?
Nokia Ovi store is catering to different types of phones not to mention oses(s40, s60 so on) whereas Appstore only caters to one type of phone.. The one and only iphone.. That's why it's easier for apple.. Give it some time to grow.. Anyway.. Nokia p...
?
This will not work. Majority of Nokia users want things for free. The reason why the Apple App Store is such a success, its because iphone users have the financial resources to pay for apps and internet, Nokia users don't. And again, purchasing ap...
ADVERTISEMENTS